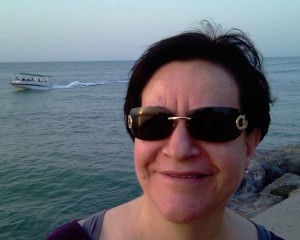 Hello everyone, my name is Sonia and I live in the gambling capital of the world, Las Vegas. I think that living in a metropolitan area in the dusty desert with a wife who smokes qualifies me to not only tell you about the best air purifiers for smoke odor removal, but also to recommend the best air cleaner for any residential purpose.
We moved to the desert from the Willamette Valley in Oregon to escape the heavy spring and summer pollen counts there. Both my wife and I suffered greatly from hay fever. That is where we started to learn about air purifiers and their important benefits.
Since then, air purifier technology has come a long way. We re-started our research from ground zero when we sought out a new purifier for our Nevada home. We needed not only the best air purifier for cigarette smoke but also for the dust mites lurking in our carpets, the desert dust and the dander from our two dogs and one cat. We personally use the Rabbit Air MinusA2 780A air purifier for our whole house and it has made a world of difference.
We got the idea to write this air purifier guide from friends and relatives who never fail to remark at how fresh the air is inside our house. They always ask lots of questions about how air purifiers work and what the best models are, etc. They encouraged us to create this air purifier guide so they and their friends could learn how to create clean, germ-free, odor-free indoor air themselves.
So, we spent the hundreds of hours doing the background and hands-on research necessary to make sure we chose the best air purifiers for every budget and need. We hope you benefit from our work and are soon enjoying the cleanest air you will every breathe.