More and more studies are showing the great benefits you get from using an air cleaner or air purification system in your home. They do a great job at eliminating such things as dust mites, pet dander, pollen and other contaminants in your household air that are undesirable to breathe. When people are not getting the most benefit from these air cleaning devices it's usually because they have not sized them properly for their size living space.
This article will help you determine the amount of air volume inside your home (cubic feet of air) in order to determine the size your household air cleaner or air purifier needs to be.
Getting the Space Right
Estimating the cubic feet of air space inside your home is the key. It does not matter whether you live in a single wide trailer, medium size ranch style home or executive mansion; the key to finding the correct size air cleaner for your home is by determining the cubic feet of space inside it. This will tell you if you need a single air purifier, more than one air cleaner or a larger whole house air purification system.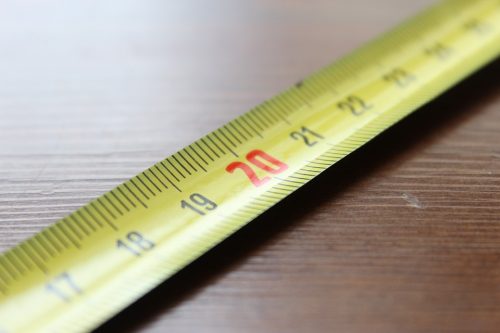 Almost every manufacturer of air cleaners or air purifiers will make the cubic foot number that their unit can treat readily available. It will most certainly be made clear on the packaging and if it's not there you should be able to find it on the manufacturer's website.
It's also better to air on the side of caution when selecting an air purifier or air cleaner too. Get one that can handle a little larger area than what you figured out your home's cubic feet volume to be. Manufacturers tend to be a little on the generous side when it comes to boasting the size area their air cleaning products can handle.
How to Calculate the Cubic Feet of Space inside Your Home
Calculating the cubic footage you have in each room in your home is pretty easy. You simply measure its height, width, and length and multiply them together (A rooms L x W x H = Cubic feet of air volume). This is really simple if you have a home that has the same ceiling height found throughout it because you will only need to take one height measurement to do your cubic feet figuring.
Don't get too caught up or frustrated when measuring odd shaped rooms either. This is not rocket science but you do need to get it as close as possible. Just base your figures on the largest square you can make in the room and a little extra to the calculation you get.
Keep in mind that some manufacturers only list what their air cleaning or purifying unit can handle in square feet. This means they have factored in a standard ceiling height of eight feet into their calculation. Example: If a manufacturer says their air cleaner can handle up to 150 square feet of space; that means it can treat 1200 cubic feet of airspace (150 square feet x 8' standard ceiling height = 1200 cubic feet of air volume).
*** Helpful Tip: If you already know the square footage of floor space in the rooms in your home for some reason (maybe you just installed new carpeting), then simply multiply these figures by the height of each room and add them together to get the volume of cubic feet inside your home. ***
Don't Just Rely On Your New Air Cleaner or Purifier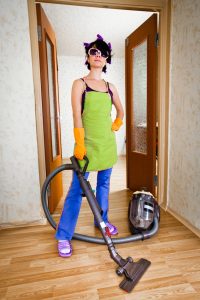 Now that you have a new air purifier or air cleaner you can't just rely on it to do all the air cleaning work around your home. It takes teamwork between you and your air cleaner to get the job done no matter how big the size of your air purifier is. Here some steps you can take that will significantly improve the quality of the air in your home if you do them and run your air cleaner on a regular basis (preferably 24/7).
Here are some helpful tips on how to keep the air in your home even cleaner and lessen the load on your air purifier or air cleaner:
Keep your long-haired dogs and cats well-groomed and bath and brush them at least 2 times a month.
Vacuum both rugs and bare floors with a vacuum model that has HEPA filtration.
Change the air filters on your central heating and air system 'at least' as often as recommended by the manufacturer of the air filters on them.
Do not let anyone smoke inside the house.
Add an air humidifier or dehumidifier depending on where you live and the climate.
Don't open your windows when pollen is high or you are cutting your grass.
Eliminate carpeting in as many rooms as possible.
Severely limit the use of candles and fireplaces around your home.
Store harmful chemicals, paints and solvents in the garage or a shed outside your home.
Use exhaust fans in bathrooms, kitchens and other places they are installed when called for.
If you run your air filter or purifier on a regular basis and do the things on this list you will significantly improve the air quality around your home.
Get the Sizing Right and You Will Have High Quality Air to Breathe in Your Home
Buying the right size air filtration unit is the key to greatly improving the air quality inside your home. This cannot be emphasized strongly enough. It's simply too important to what you are trying to accomplish to get it wrong. So take the time to approximate the cubic footage properly and then by an air cleaner or air purifier that can easily handle cleaning the air inside that amount of space.