It surprises many people that indoor air pollution levels are very often much higher – up to five times – than outdoors even in metropolitan areas. Part of the reason for that, barring having a smoker in the home, is that modern homes are designed and built for minimal air exchange in order to meet strict energy-efficiency standards.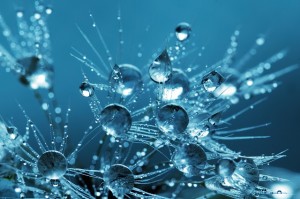 Opening a window or two to let in fresh air may not be possible if the weather is cold outside. Even if you could open the windows, that will never be enough to truly clean your home's air of nasty pollutants such as pet dander, mildew, mold, pollen, dust mites from your carpets and airborne microorganisms. Besides those, only an air purifier can relieve your home from the unpleasant odors created by smoke, cooking and volatile chemicals in paints, plastics and cleaning products.
Quality air purifiers make a tremendous impact on your home's indoor air pollution. Many people think they are only a smoke filter. Some products are aimed at being the best air purifiers for smoke.
However, all the air purifier reviews here are for products that do so much more. They use multiple stages of filtration, sterilization and air treatment to obtain the freshest, cleanest indoor air imaginable. Asthma and allergy sufferers especially appreciate the relief they get from running the best air purifier for only a few hours.
We have spent hundreds of hours compiling detailed reviews of the best air cleaners on the market plus guidance on how they work, how to maintain them and how to choose the best one for your family.
If you want to get right down to business, we also have the following comprehensive comparison chart containing our recommended air purifiers. Use it to quickly select the best air purifier for cigarette smoke or any purpose and start breathing easier right away.
How to Get Rid of Cigarette Smell in the House
Once the smell of smoke permeates a home's walls, drapes and furniture, it can be difficult to remove. The best air purifier for cigarette smoke can greatly reduce the smell from a previous occupant who smoked, but to totally eliminate it try these methods:
Sprinkle baking soda on all fabric surfaces including drapes, carpets and furniture. Let it stand for a day, then vacuum it up.
Non-fabric surfaces should be cleaned with white vinegar and warm water. Use bleach and water on hard, non-porous surfaces such as tile, bathtubs and vinyl.
If the smell persists, you may have to re-paint the walls. Clean them with TSP followed by a deodorizing primer such as Kilz before the finish coat.
If you move into a smoke-free home or have cleaned out the smoke smell by the above methods, purchase a top-quality air purifier to eliminate any lingering scent. Even if you or a family member smokes in the house at this point, a top-rated air purifier with at least four filtration stages will significantly reduce or eliminate new smoke odors. Naturally, it also eliminates many other unpleasant odors so that your home will smell like new again.
All-Around Best Air Purifier for Smoke
Alen T500 SW Pure HEPA Tower Air Purifier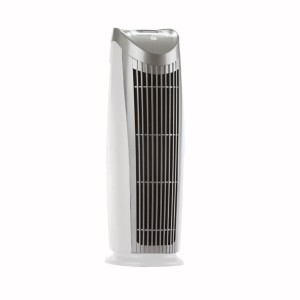 When it comes to air purifiers for smoke, the Alen T500 is one of the best values around with incredible performance, low energy usage and a smaller profile than comparable purifiers. This unobtrusive, small footprint tower purifier quickly cleans and refreshes the air in a 500 square foot room. It is perfect for large bedrooms, a kitchen/dining area or a living room. With an easy-carry handle and weight under 10 lbs., it is easy to transport to any room where it is needed.
Four different HEPA type filters are available that specialize in dust/allergens, germs, smoke and chemical smells. These are called HEPA-Pure, HEPA-Silver, HEPA-OdorCell and HEPA-FreshPlus, respectively. You can choose either a White/Silver or Black exterior color scheme. Finally, the Alen T500 is the only air purifier to come with a lifetime limited warranty.
Pros
Four-stage filtration using true
HEPA, carbon filter and UV-C
Under $100
Cons
HEPA type filter, not true HEPA
Product Details
Number of Filtration Stages: 3
Filtration Types: Pre-filter, HEPA style, ionizer
CADR Smoke/Dust/Pollen: 159
Room Size: 500 square feet
Number of Fan Speeds: 3 manual
Power Consumption: 30W-53W
Dimensions in inches: H/W/D: 22/10/6
Warranty: Lifetime Limited Warranty and 24/7 Technical Support
Review
This tower air purifier from Alen is so compact and lightweight that many buyers take it with them traveling. If you have ever spent the night in a so-called "non-smoking" hotel room, you can understand why. It has all the usual controls and indicators of most air purifiers including a 3-speed fan button, filter change indicator, LCD display and a 12-hour run timer.
It comes standard with a HEPA-Pure filter, so if you want to customize it, you have to buy an extra filter. A few buyers have thought it too noisy on the highest fan setting, but then few people use that setting as the unit performs admirably with lower flow rates. One thing to note is that it uses a "HEPA Type" filter that cannot filter higher than 95 percent of 0.3 micron particles. Other purifiers in this guide use a true HEPA filter.
Conclusion
The Alen T500 is one of the lightest and smallest air purifiers you can find, but its performance belies the first impression that it is under-powered. With a respectable CADR of 159, it easily refreshes the air in a bedroom or hotel room quickly. You can configure it to emphasize removal of allergens, germs, smoke and odors via custom Alen filters.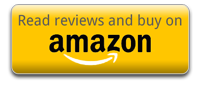 Best Bang for Your Buck
GermGuardian AC4825, 3-in-1 Air Cleaning System with True HEPA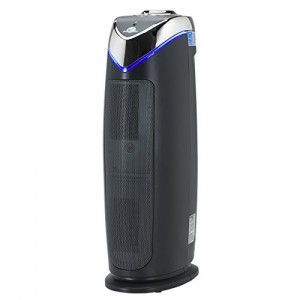 The AC4825 air purifier model from GermGuardian is an extremely popular, compact, vertical purifier with three levels of air cleaning and refreshing. A pre-filter takes out the largest particles such as lint and hair. This is followed by an activated carbon filter that removes common household odors. Finally, a true HEPA filter eliminates up to 99.97 percent of particulates down to 0.03 microns in width.
In addition to particulate filtering, the AC4825 also kills airborne viruses and bacteria using a combination of UV-C light and titanium oxide catalyst. These four stages make this purifier a highly effective smoke filter for both cigarettes and the smoke or odors from cooking.
Pros
Four-stage filtration using true
HEPA, carbon filter and UV-C
Under $100
Cons
No auto-sense automated
fan speed control
Product Details
Number of Filtration Stages: 4
Filtration Types: Pre-filter, activated carbon, HEPA, UV-C sterilizer
CADR Smoke/Dust/Pollen: 100+/100+/100+
Room Size: 100 square feet
Number of Fan Speeds: 3 manual
Power Consumption: N/A
Dimensions in inches: H/W/D: 21.5/9/5.5
Warranty: 3-Year Limited Warranty and 24/7 Technical Support
Review
Four-stage filtration with true HEPA filtering under $100 is a great deal. Albeit, this model is sized for an average bedroom or small living room, but it does a great job at reducing the allergen levels in your entire home. This is the best air purifier for smokers who want to keep the indoor air smelling fresh.
The operation is dead simple with just a 3-speed fan control to operate. There are two alert lights. One goes on when it is time to change the filters and another indicates it is time for a new UV-C bulb, which runs about $30.
Air purifier reviews are overwhelmingly enthusiastic about how much their indoor allergy or asthma symptoms are reduced within a short time after turning this unit on. Most find they never have to turn the fan up all the way, so they enjoy the quiet operation.
Conclusion
The GermGuardian 3-in-1 air purifier provides a stylish and quiet way to add fresh air to your living areas with four special-purpose filters plus a UV-C sanitizing stage that kills airborne viruses and bacteria. It is simple to operate and maintain and for under $100 represents one of the best values in air purifiers.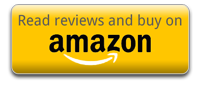 Top 5 Best Air Purifiers For Smoke
1. Fellowes Quiet Air Purifier with True HEPA Filter (AP-300PH)
Fellowes' AP-300PH contains a true HEPA filter, which removes particles 0.3 microns and larger including viruses, bacteria, mites, mold, pet dander, cigarette smoke and other allergens. The activated carbon filter with sanitized antimicrobial coating further removes odors and large particulate pollution. Additional pollutants and odors are neutralized through the release of negative ions from the PlasmaTrue generator.
The AP-300PH automatically adjusts its cleaning rate according to current air quality, which is continuously monitored and displayed on the easy-to-read LED display/control panel. Users can manually select one of four fan speeds also. It comes with a 5-year limited defect warranty.
Pros
Four-stage filtration using true HEPA and activated carbon filters
Automatically adjusts cleaning rate to match current air quality
Cons
Some owners are sensitive to noise from the ion generator
Product Details
Number of Filtration Stages: 4
Filtration Types: HEPA, activated carbon, antimicrobial, negative ion generator
CADR Smoke/Dust/Pollen: 191/200/201
Room Size: 300 square feet
Number of Fan Speeds: 4, auto or manual
Power Consumption: 6W-70W
Dimensions in inches: H/W/D: 21.9/16.5/9.8
Warranty: 5-Year Limited Warranty and 24/7 Technical Support
Review
The Fellowes AP-300PH is an affordable solution for maintaining fresh, odor-free air in a large room or office. Air purifier reviews often cite this model as the best air purifier for smokers. Although one or two buyers have noted a high-frequency chirping from the ion generator, the vast majority of air purifier reviews applaud its quiet efficiency. The auto-adjust feature works extremely well to maintain constant air quality even if someone lights up a cigarette.
You always have manual control over the fan speed from Low to Turbo if you think it is too noisy or want to boost its exchange rate. Separate alert lights tell you when it is time to change either the HEPA or carbon filter. This is a relatively small, unobtrusive, quiet, set-it-and-forget-it air purifier that provides clean air for many years.
Conclusion
If you have pets, a smoker or are sensitive to dust or other allergens, this Fellowes 300 square foot capacity air purifier is just the appliance to clear the air 24/7. It adjusts to your air quality automatically, runs whisper quiet and comes at a very affordable price.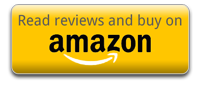 2. AeraMax 300 Air Purifier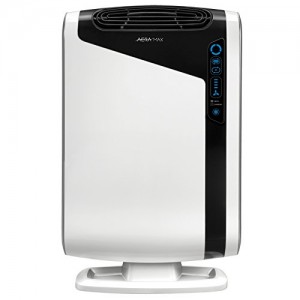 The Asthma and Allergy Foundation of America certifies the AeraMax 300 to be asthma and allergy friendly. Using a true HEPA filter and four-stage filtration, this air purifier reduces or eliminates mold spores, dust mites, airborne bacteria and viruses, pollen and cigarette smoke in rooms up to 600 square feet in area. It also has a special cold and flu season mode for removing influenza viruses.
Indoor air quality is continually monitored to which the AeraMax 300 adjusts its cleaning rate automatically. Air first passes through an activated charcoal filter to remove odors and the largest particulates after which it is drawn through a HEPA filter to eliminated 99.97 percent of remaining particles as small as 0.3 microns in diameter. A special AeraSafe antimicrobial treatment is built into the HEPA filter and a negative ion generator further reduces odor-causing air pollutants.
Pros
Four-stage filtration with HEPA and carbon filters
Senses air quality to automatically adjust cleaning capacity
Cons
The cold/flu season feature is simply a high fan speed setting
Product Details
Number of Filtration Stages: 4
Filtration Types: HEPA, activated carbon, antimicrobial, negative ion generator
CADR Smoke/Dust/Pollen: 191/196/188
Room Size: 300 to 600 square feet
Number of Fan Speeds: 4, auto or manual
Power Consumption: N/A
Dimensions in inches: H/W/D: 25.1/16.1/8.1
Warranty: 3-Year Limited Warranty and 24/7 Technical Support
Review
The AeraMax 300 is distributed by Fellowes. Although it claims a room capacity up to 600 square feet, it has a similar CADR as the Fellowes AP-300PH reviewed earlier. It is more stylish than the AP-300PH, a bit quieter, but functionally is very similar.
It indicates air quality with three different colors of light from red for poor quality to blue for good quality air. You can override the fan speed manually instead of relying on the automatic sensor, however. One additional feature the AeraMax 300 has over the AP-300PH is that you can manually turn off the negative ion generator. There is a lighted blue star button near the bottom to do this. If it is lit, the ion generator is working. Press and hold it for three seconds to turn it off.
Conclusion
The AeraMax 300 is an ideal size air purifier with 4-stage filtration for large rooms up to 600 square feet. It senses and adjusts to indoor air quality automatically. It has a clear display and intuitive controls for easy operation. The cost is slightly more than the Fellowes AP-300PH but is similar in operation and capacity.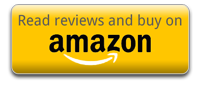 3. Honeywell 50250-S 99.97 Percent Pure HEPA Round Air Purifier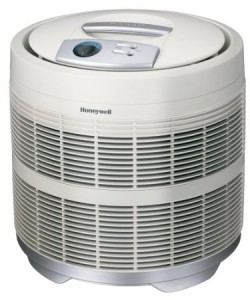 The Honeywell 50250-S has been designed for clearing the air of allergens, smoke, odors, bacteria, mold spores and pet dander in larger rooms up to 400 square feet. It uses a glass-fiber HEPA filter that removes airborne particles as tiny as 0.3 microns. The carbon-activated pre-filter captures lint, fur and dust while also removing many common household odors. The circular housing design draws in air from 360 degrees, which maximizes air purifying effectiveness while allowing placement in any part of a room. It features three fan speeds, filter changing alert lights and a 5-year warranty.
Pros
3-5 year HEPA filter life
Senses air quality to automatically adjust cleaning capacity
Product Details
Number of Filtration Stages: 2
Filtration Types: HEPA, activated carbon
CADR Smoke/Dust/Pollen: 250/250/250
Room Size: 400+ square feet
Number of Fan Speeds: 3
Power Consumption: 50-180W
Dimensions in inches: H/W/D: 19/18/18
Warranty: 5-Year Limited Warranty and 24/7 Technical Support
Review
AHAM certifies this air purifier for rooms up to 390 square feet, but with a 250 CADR rating and circular intake design it has extra capacity. This design makes it the best air purifier for cigarette smoke in larger rooms.
You can tell from the quantity of buyer reviews on this Honeywell model that it is an extremely popular purchase. That is probably due to its exceptional dollar-to-CADR ratio. It has two minor drawbacks, which are the fan noise and its high power consumption. Even on the lowest fan speed, it draws about 50W. Otherwise, purchasers are pleased with its ability to create fresh, allergen-free air in a hurry.
Conclusion
This air purifier has fewer bells and whistles than comparably-sized models, but it makes up for that with a high air-refresh rating and a long-life HEPA filter. It is ideal for extra-large rooms and is available at an attractive price.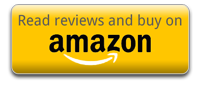 4. Hoover Air Purifier 600, WH10600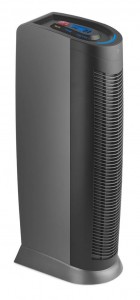 The Hoover 600 air purifier blends style, technology and usability in a single affordable package. This is Hoover's most powerful air purifier rated to clean the air in a room of about 80 square feet. It features 4-stage filtration with a washable pre-filter, carbon filter, HEPA filter and negative ion generation for the purest air possible. It also has a UV lamp for killing airborne microbes.
All the controls are on the top of the unit for easy access and display of status. There are three manual fan speeds plus an Auto setting, which automatically adjusts the fan speed according to the current air quality. There is a timer for shutting off the unit when you are away. Everything can be adjusted from the comfort of your chair with the included remote control.
Pros
Inexpensive
Multi-stage filtration, UV and auto-sense operation
Product Details
Number of Filtration Stages: 4
Filtration Types: Pre-filter, activated carbon, HEPA, ion generator
CADR Smoke/Dust/Pollen: 51/51/51
Room Size: 79 square feet
Number of Fan Speeds: 3 plus auto-sense
Power Consumption: N/A
Dimensions in inches: H/W/D: 28/12.8/9.5
Warranty: 2-Year Limited Warranty and 24/7 Technical Support
Review
The Hoover 600 has a CADR of 51 and is rated for 79 square feet, so this purifier is adequate for a small bedroom, although many buyers use it successfully in a larger space. It may not be the best air purifier for removing smoke smell due to the lower capacity.
It does have a 4-stage filtration system plus UV sanitation going for it, however. It runs quietly even on the highest setting and the washable pre-filter is a nice convenience that enables subsequent filters to last longer. The super-bright blue backlight could keep some people up at night. One annoyance noted by a few buyers is that there is no settings memory. Each time you turn it on, it defaults to fan speed 2 with both UV and ion generation on.
Conclusion
The Hoover 600's tall tower design takes up little floor space and puts the top-mounted controls at a handy height. For a small bedroom, this is an ideally sized purifier with multi-stage filtration and easy-to-use controls.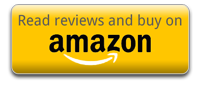 5. Winix WAC5500 True HEPA Air Cleaner with PlasmaWave Technology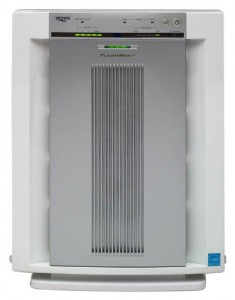 The WAC5500 air purifier from Winix features an activated carbon pre-filter to capture cigarette smoke and cooking odors followed by a true HEPA filter that removes particles as small as 0.3 microns including pollen, dust mites, airborne pathogens and mold spores. Special PlasmaWave™ technology in the final stage destroys indoor pollution via ozone-free ion generation.
You can leave the Winix WAC5500 on auto-sense mode and it will automatically adjust its cleaning power according to a five-point scale of surrounding air quality. If you prefer, you also have manual control over the unit's four fan speeds. All functions can be set via the included remote control too.
Pros
Washable HEPA filter
Auto-dimming LEDs
Product Details
Number of Filtration Stages: 3
Filtration Types: Activated carbon, HEPA, ion generator
CADR Smoke/Dust/Pollen: 235/216/251
Room Size: 350 square feet
Number of Fan Speeds: 4 plus auto-sense
Power Consumption: 6W-70W
Dimensions in inches: H/W/D: 21.7/16.3/8.5
Warranty: 1-Year Limited Warranty with additional year for $19.99
Review
HEPA filters are not cheap. They usually run around $30 and up and typically need replacement once a year. So, the Winix 5500 washable filter is a boon to its maintenance costs. You should clean it twice a year. Under normal usage it lasts three years. It is a very sensibly priced machine for the capacity and impressive CADR rating. That makes it one of the best air purifiers for smoke.
There may be a quality problem with the PlasmaWave ion generator as a few buyers report an irritating high-pitched squeak from it after several weeks of use. Otherwise, the Winix 5500 gets quite good ratings and is a popular air purifier. The auto-dimming "sleeping" mode is a nice touch as it lowers the LED light levels at night, which is a big plus if you prefer sleeping in darkness. Overall, this is a decent air purifier at a decent price that makes lots of fresh air in a large family room or living room easily.
Conclusion
The Winix 5500 is a step up in capacity and features from Winix's 5300, which is being discontinued. It will clean the air in a large 350 square foot or larger room with minimal power consumption at a very low noise level. It sells for less than half the manufacturer's price on Amazon, so is a true bargain.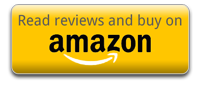 Premium Air Purifier for Smoke
Rabbit Air MinusA2
For homeowners who understand the true value of having a constant supply of fresh, clean air in their homes, the Rabbit Air MinusA2 is the preferred choice. It has an exceptionally high cleansing capacity, six stages of filtration and deodorization, ultra-quiet operation and provides complete control over your indoor breathing environment. It is also one of the easiest air purifiers to maintain with only a monthly vacuuming of the pre-filter and yearly or bi-yearly change of the interior filters.
Its super-slim, seven-inch depth and stylish panel design make it a welcome complement to any interior décor. It can be either floor or wall-mounted. Four customized filter options are available: Germ Defense, Odor Remover, Pet Allergy and Toxin Absorber. It comes in two sizes, the SPA-700A and SPA-780A, which has slight larger capacity. Specs below are for the SPA-700A.
Pros
Six-stage filtration with final customizable filter
700 square foot capacity with low energy usage
Product Details
Number of Filtration Stages: 6
Filtration Types: Pre-filter, medium filter, BioGS HEPA, custom filter, activated carbon, ionizer
CADR Smoke/Dust/Pollen: 201/200/193
Room Size: 700 square feet
Number of Fan Speeds: 4 plus auto-sense
Power Consumption: 7w-47W
Dimensions in inches: H/W/D: 20.2/21.4/7
Warranty: 5-Year Limited Warranty Labor and Parts plus 24/7 technical support
Review
If you are looking for the best air purifiers for smoke, the MinusA2 models are those. It is also the most stylish and quietest air purifier you will find. The control/display panel is nothing short of impressive, while still being extremely easy to operate. It has an easy-to-see air quality indicator, tells you exactly which speed the fan is turning and which cleaning mode is currently in use. There is an ambient light sensor to automatically dim indicator lights to a pleasant level at night.
No other air purifier has more filter stages, which is what makes this such an exceptional unit for removing all kinds of airborne pollutants including odors, smoke, dust, bacteria, viruses, mites and pollen. It is true that it costs more than double the average budget air purifier, but it is doing a lot more too. A number of buyer reviews have described how within a couple of hours after turning on this unit, their allergy symptoms completely disappear.
Conclusion
The Rabbit Air MinusA2 is the highest value air purifier you can buy. It features exceptional build quality, a highly effective, six-stage, customizable filtration system in a sleekly designed unit attractive enough to hang on the wall in any room.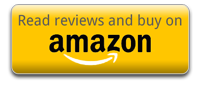 How Does an Air Purifier Work?
Air purifiers are designed to remove the smallest pollutants, even down to the molecular level, from your home's indoor air. They accomplish this via different filters and processing steps from three up to six stages in total. Some of these stages physically trap pollutants, some interact and neutralize pollutants at the molecular level and some kill airborne pathogens with UV radiation.
All air purifiers share the same fundamental design in that they use fans to both draw the dirty air in and push clean air out after the filter stages. Clean, purified air is expelled from the machine from the top or sides. The amount of air that can be cleaned depends on the volume of air that the fans can move per minute through the purifier.
Here's a video that shows air purifier working principle:
Each filter stage is designed to remove specific kinds of particles with some overlap between them:
Pre-filters physically trap the largest particles such as lint, hair and house dust.
Activated carbon filters act as a smoke filter and also trap molecules from volatile chemicals and cooking odors. They do this via molecular interaction with the surface of the carbon.
True HEPA filters are made from extremely fine media that trap the smallest physical particles down to 0.3 microns in width.
Electrostatic filters trap small particles via static electricity, which causes the particles to adhere to metal fins.
A UV-C lamp stage irradiates bacteria and viruses rendering them harmless.
A negative ion generator stage does not directly filter the air, but the ions it produces neutralize odor-causing molecules in the room air.
All of these stages work together to produce the cleanest, freshest air possible in your home.
How to Choose the Best Air Purifier for Smoke
Choosing the best model of air purifier is mainly an objective process of checking off the presence of key features. Buyer reviews can be used to validate how well specific features work.
Filtering Technology
A good place to start your research is to understand how an air purifier works and the types of filtering or cleaning stages it utilizes. In general, the more filters the better. At a minimum, a good air cleaner has at least an activated carbon filter and a true HEPA filter. The best air purifier for smokers will also include a negative ion generator, which is not strictly a filter but an air quality improver. The very best purifiers also employ a pre-filter, UV-C sanitation and the ability to add custom filters for your specific air quality situation.
Room Size Capacity
Even the best air purifier for smokers will not do its job adequately if it must clean more air volume than its rated capacity permits. Most air purifier manufacturers list in their product specs the size of room for which the purifier was designed, but this can be misleading. The scientific measure of capacity is CADR, which stands for Clean Air Delivery Rate and designates the cubic feet of clean air per minute that the machine delivers.
To calculate the CADR you need, multiply the room's square footage by 0.8 if you have standard eight-foot ceilings. A 12 x 10 bedroom needs a minimum CADR of 12 x 10 x 0.8 = 96. In short, a bigger CADR indicates a more powerful air purifier.
Many manufacturers list separate CADR ratings for smoke, dust and pollen. These are usually close in value, however, so when you see a single CADR, just use that. Also, keep in mind that not everyone has equal sensitivity to indoor pollution, so in some cases you can get good results in twice the floor area as the product specs state.
Versatility and
Convenience
The more fan speed selection you have the easier it is to set your air purifier to the most efficient setting. As fan speed increases, more air is cleaned. However, the sound level also goes up and if the air quality is already good, you are simply wasting energy selecting a high fan speed.
The best air purifiers have auto-sense technology, which indicates to you via lights or symbols what the current air quality is. These clean air machines automatically adjust the fan speed to correlate with that quality level.
Top rated air purifiers add other levels of convenience also. Some have "sleep" modes that dim their indicator lights in accordance with the ambient lighting so that you can sleep without bright lights shining in the room. Others have adjustable timers so that you can set it to run for several hours while you are away.
Additional Criteria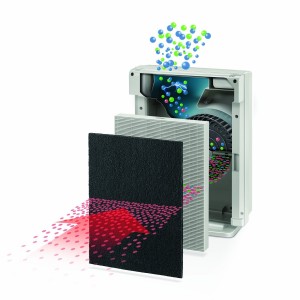 An air purifier for smokers or those with asthma or allergies should have the most filtration stages possible and have the possibility of selecting custom filters for later stages that remove specific pollutants. For instance, the Rabbit Air MinusA2 offers four different custom filter options.
A final criterion is price. However, you should not over-emphasize this, since even the very best air purifiers are usually under $500. Given the comfort they bring and the many years they last, even the most expensive machine is relatively inexpensive on a day-to-day basis.
Air Purifier Maintenance
Air purifiers sometimes need a little TLC to keep them running at peak efficiency. Fortunately, all of the air purifiers covered in this guide are easy to maintain.
If your unit has a pre-filter, these are usually washable. Simply remove the outer housing cover and peel off the pre-filter if it does not have its own frame. Wash it in a mild solution of detergent and lukewarm water to remove any collected dust or other debris. Be careful not to tear it. Alternatively, you can gently vacuum collected dust from the pre-filter. Clean the pre-filter once a week.
If your unit has a carbon filter and a HEPA filter, these are changed at regular intervals of three months and one year, respectively. Most units have separate LED indicators for each of these filters that light up based on the amount of time they have been operating. Washing them is ineffective and could even damage them. The only exception is the washable HEPA filter in the Winix WAC5500 air purifier that we reviewed earlier. You should follow the manufacturer's instructions for cleaning that filter and remember that it must be replaced after six washings.
Air Filter vs. Air Purifier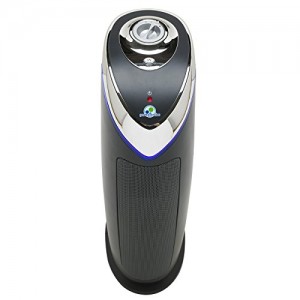 You may have heard the terms "air cleaner" and "air purifier" used interchangeably and, in fact, they are essentially the same thing. Some people make a distinction between those two terms by referring to air cleaners as machines that use filters to remove particulate indoor pollutants and air purifiers as machines that remove pathogens such as bacteria and viruses. Since the air purifiers presented in this guide perform both those functions, we make no distinction between the terms, but prefer to call them air purifiers to avoid confusion.
However, air filters and air purifiers are indeed different mechanisms for improving the quality of your indoor air. Air filters are far simpler and generally less effective than air purifiers. If you have an HVAC system in your home, you already have an air filter. It is likely located inside the housing of your furnace or air conditioning unit. It is a thin rectangular panel around 20 by 20 inches and supports some type of filter medium.
Although these panels can be purchased with very fine filter media, their main purpose is to remove the largest particles of dust, lint and hair to protect the HVAC system, which does help clean the home's indoor breathing space somewhat.
Air purifiers on the other hand are designed to remove particles as small as 0.3 microns as well as remove pollutants at the molecular level such as VOCs, smoke and odors. Obviously, they are the best air purifier for cigarette smoke, especially compared to air filters. They typically have additional stages that also kill bacteria and viruses and emit negative ions that bind to, say, odor molecules to deactivate them or make them filterable.
Air Filter
Pros
Inexpensive
Already a part of your HVAC system
Coarse to fine filter media available
Cons
Generally only filter larger particles around 25 microns
Only work when the HVAC fan is on
Air Purifier
Pros
HEPA filters take out 99.97 percent of particles down to 0.3 microns
Additional filters remove odors and smoke
Additional stages zap bacteria and viruses and emit negative ions
Units are portable and operate independently of your HVAC system
Cons
Filters are generally more expensive
Process smaller air volumes than a whole-house HVAC unit
Where to Buy the Best Air Purifier for Smoke?
As you have noticed, we always link to air purifiers on Amazon and for good reason. They have five major advantages for any purchaser:
The best all-around selection of air purifiers for smoke, allergens, dust, odors and so on
The best prices
The most convenient shipping options
The world's best return policies and procedures
Loads and loads of relevant data in the form of photos, videos, detailed product descriptions, buyer questions and real buyer reviews
Of course, to top it all off, there is no more convenient way to shop for the best air purifier or cigarette smoke eliminator your money can buy than shopping on Amazon.
Making the Decision
We sincerely hope that our many hours of research and compilation have been useful to you in your search for clean indoor air. Be assured that all the products here come with our highest recommendations, such as the Alen T500 500 square foot purifier or the very affordable GermGuardian AC4825 3-in-1 purifier. We have endeavored to cover all the bases in terms of features, performance, convenience and finding products to fit any budget or room size.
You now should have all the information required to make an educated decision toward purchasing the solution to your indoor pollution problems whether it be the best air purifier for smoke or cooking odors, dust and dander, off-gassing smells, pollen and other allergens or the removal of microbes. You can buy any of the products here with full confidence that they will refresh your air, restore clear breathing and make your home the most pleasant place to reside on the block.
It is now up to you to make the decision, head for Amazon's checkout and choose the fastest, most affordable shipping option. In a very short time, you will be setting up your air purifier and enjoying the freshest, purest air in town.