This website is filled with everything you need to know when searching for the best dust collector. If you aren't quite sure what to look for in a dust collector, or you are struggling to decide between brands and models, we are here to fill in the missing pieces for you.
Here you can find dust collector reviews on some of the best machines available, and the provided information is the product of accurate research and expert knowledge. Take your time in checking our reviews of the top dust collectors on the market. You can rest assured that once you finish perusing the content here, you will feel much more confident about your knowledge and your ability to choose the right model for your working style.
What is a Dust Collector?
A standard dust collector is a system used to improve the quality of air released from industrial and commercial processes by collecting dust and other debris from air or other gas. Dust collector systems made to clean extreme loads consist of a blower, filter, filter cleaning system and a receptacle or dust removal system. Common dust collector types include those with settling chambers, those with baffle chambers and those using cyclonic action.
The dust collectors used in small shops don't have the same size, upkeep needs, demand or load of the industrial types. Those used for personal purposes rely on the same basic functions but on a much smaller and less powerful scale. Carvers, woodworkers, and other craftsmen should use dust collectors if they produce large volumes of dust in their workshops. Dust masks should be used as a primary form of protection for the lungs and nasal passage while the dust collector device is used to keep the air and surroundings free of wood dust. Shop vacuums are used to clean up large particles and dust after it has settled, but dust collectors keep up with the volume of tainted air produced by woodworking tools.
Many small shops don't need large central systems with hard piped fixtures, gates, and permanent setups. For those that work alone in small spaces of 600 square feet or less, a simple 1.5 HP 1100 CFM dust collector should be just enough for typical needs. The collector unit can be placed in a central location with a 4-inch hose to connect to each machine as needed. If you have a unit with a single port, you can move the dust collector around from machine to machine as necessary. You should consider a dust collector if your shop vacuum does not provide the cleanup you need or you find your work area littered with leftover dust on a regular basis.
Best Dust Collector Comparison Table
Image
Description
Manufacturer
Rating
Review
Price
1. Shop Fox W1685


** Editor's Choice - Best Dust Collector **

Shop Fox
9.0
Review
2. Shop Fox W1826


** Best Budget Dust Collector **

Shop Fox
8.8
Review
3. DC-1100VX-CK 1.5HP
JET
8.8
Review
4. Delta Power 50-767
Delta
8.8
Review
5. The Black & Decker QS900
Black & Decker
8.5
Review
6. Shop Fox W1727
Shop Fox
8.0
Review
7. Shop Fox W1687
Shop Fox
8.5
Review
8. Grizzly G8027
Grizzly
8.3
Review
9. Central Machinery 2 HP
Central Machinery
7.9
Review
10. Grizzly G1028Z2Grizzly
Grizzly
9.0
Review
Types of Dust Collectors
Single-Stage dust collector
Single-stage and two-stage are the two main types of dust collectors. Single-stage units are bag dust collectors that allow you to clean up large wood chips with an impeller while cleaning up smaller dust particles and retaining them. The benefit of single-stage dust collectors is they fit well into the budgets of those that want to save as it requires much more to invest in a cyclone model. The downside is that these units may require lots of improvements via hoses and junctions to direct the airflow where you need it for proper and safe removal of particles. One of the best dust collectors of this type is the JET DC-1100VX-CK. It uses Vortex Cone technology to improve chip separation and eliminates filter clogging.
Cyclone dust collector
Cyclone dust collectors are two-stage devices that use a funnel-shaped drum to separate debris. Air from the machines spins inside the cyclone, and the tube becomes narrower as it makes its way down. The air slows and the initial debris gets dropped behind into a bin below it. Smaller dust particles spin around the outside while bigger particles are weeded out to allow the dust to escape to the second filter stage. The benefits of these types are their efficiency in clearing the air of dust via the two-stage filtering process. The best cyclone dust collector is the Oneida Dust Deputy. This type can be purchased as the single molded unit, as a metal unit or in kits containing buckets or steel drums. The Dust Deputy tends to come out first in cyclone dust collector reviews due to its simplicity, versatility, efficiency, and ability to turn simple single-stage systems into cyclone systems.
More about Oneida Dust Deputy:
Things to Consider Before Buying Your Dust Collector
Load
The type of dust collector you need will be partially determined by how often you use it and how much dust is processed with each use. Will the waste you produce with your table saw have the same cleanup requirements as miter saw dust collection? You must take into account the types of machinery you plan to work with and what kinds of dust products they produce.
Brand
While it is not always wise to shop by brand for many items, some manufacturers in this industry are more likely to make certain types of products (such as Oneida and their DIY dust collector). Many brands stand out above others as being able to consistently produce reliable products, and some brands are preferred for having models in an affordable price range.
Suction Power
Suction is the primary driving force behind the efficiency of the dust collector to pick up dust. Suction is measured by cubic feet per minute (CFM). The suction you need will be determined by the tools you use. For many applications, a suction capacity of 1,000 CFM is suitable.
Single Stage vs Two Stage
Most workers advocate using a two-stage (specifically cyclone) dust collector when possible. These units are able to filter large debris from smaller particles much better without clogging the filter with dust. The benefit of single-stage collectors is their affordable price and often quieter operation.
Filter Size
Inadequate filters basically render a dust collector useless. The size of the dust particle will determine how difficult it is to pick up and retain in addition to how dangerous it will be when inhaled. Particles smaller than 10 microns are more likely to deeply penetrate the lungs. Quality filters can filter particles as small as 0.3 microns. When looking for a quality dust collector, make sure the filter can work at least down to 2.5 microns.
Price
Though the price isn't the most important factor, it still comes in to play for many people when buying a dust collector. You want to find a unit that fits within your budget without sacrificing the things you need most. If you've set a budget, find a balance of an affordable product that meets the majority of the criteria you need in a unit.
Convenience
The effectiveness of your dust collector is its most important feature, but other factors can make it more convenient to use. The ideal dust collector should be as quiet as possible, but units can vary greatly in this area. It should be mobile enough to move around between machines, and it should have a size that fits well in your workshop.
Top Rated Dust Collectors — Ratings and Reviews
1. Shop Fox W1685
** Editor's Choice – Best Dust Collector **

The Shop Fox W1685 helps keep your work area free of debris and dust particles. The unit is durable and well built, and it has a powder-coated finish that resists scratching, chipping, fading and other types of wear. It has a 1.5 HP single-phase motor that has a speed of 3,450 revolutions per minute, and its heavy-duty, 12-inch steel impeller moves 1,280 cubic feet of air per minute. The unit has a bag filtration of 2.5 microns and a bag volume of 5.4 cubic feet to offer reliable dust removal even for heavier tasks.
The Shop Fox W1685 is made to be operated as a mobile dust collector or a stationary central unit. It has a solid and sturdy build, and it features a steel impeller to handle the debris that makes its way to the 2.5-micron filter bag. This offers an advantage over plastic impellers that are more flimsy and may deteriorate much sooner. The unit has a bag volume of 5.4 cubic feet, static pressure of 10.1 inches and air suction capacity of 1,280 CFM. It includes a safety switch to protect against unauthorized operation, and it uses an oversized paddle and lockout key for security.
The Shop Fox W1685 is ranked in the Top 10 dust collectors on Amazon for good reason. It is a versatile unit that can be used when mobile or when kept in place. It is strong and powerful, and includes many features to keep your shop clean while remaining simple to use.
2. Shop Fox W1826
** Best Budget Dust Collector **

The Shop Fox W1826 has a 120 or 240V 1 HP motor, and one of its best features is its window that displays how much dust is in the bag. The Shop Fox W1826 features a bag capacity of 2 cubic feet and bag size of 13-1/2 inches x 24 inches. It has a 2.5 micron filter bag and 4-inch intake hole. When inflated, its bag is 44 inches in height. The unit can be mounted with its easy wall mount bracket and locking screw system, and it provides for quickly and safely operating the unit.
The Shop Fox W1826 features a bag that filters out particles as small as 2.5 microns in addition to a window that shows how much dust has collected in the bag. It has a bottom zipper to allow for easy removal of dust and a paddle switch that makes the unit safer to use compared to many other models. The oversized paddle and removable lock-out key prevent the need to search for the OFF button during emergency situations. All you have to do is smack the paddle to turn the machine off and remove the key to prevent unauthorized operation. The W1826 has a 1 HP motor and 537 CFM capacity to handle nearly any task.
The Shop Fox W1826 is a versatile unit that can be used on the floor, mounted to a bench or mounted to the wall. It holds up to two cubic feet of dust that can be disposed of easily via the zipper. It eliminates a complex duct system, so static pressure loss is minimal. The unit is powerful, effective and roomy with a bag size measuring 13.5 inches in diameter and 24 inches in depth.
3. Jet DC-1100VX-CK 1.5HP Dust Collector

The Jet DC-1100VX-CK is one of the most loved models among dust collector reviews. It features Vortex Cone technology that helps improve chip separation and prevents premature filter clogging. This enhances performance, increases packing efficiency of the collector bag and prevents sudden declines in effectiveness. Its quick-connect collection bags feature an elastic band for fast installation and easy removal, and the unit requires fewer bag changes due to its reduced violent airflows that increase packing effectiveness. The Jet DC-1100VX-CK has a single-stage design for economical and quiet operation along with industrial controls that allow for years of hassle-free use. It has a 1.5-horsepower motor and a collection capacity of 5.3 cubic feet to offer a blend of power, size, and accessibility that makes it effective and easy to master.
The DC-1100VX-CK is a great model for those with small hobby shops, as more powerful machines are unnecessary in addition to the utility costs. It has a number of impressive features to make the operation less burdensome, and it is capable of capturing 98 percent of 2-micron particles and 86 percent of 1-micron particles. It has a 1.5-horsepower motor that is completely enclosed and cooled by a fan. It is made for continuous use with its efficient air flow and all-steel impeller that is precision-balanced to maximize air intake.
The unit has dual 4-inch dust ports that allow for simultaneous connection of two machines along with a canister offering tool-free installation and removal due to large and ergonomic handles. The periodic rotation of the filter handle minimizes accumulation of dust and associated health hazards, and the unit's transparent dust bag helps eliminate the urge to change the bag before it actually requires changing. It has a snap ring that is sewn in to allow quick insertion and removal. The unit's sound registers between 70 and 80 decibels, and it features four heavy-duty casters that make it easily mobile around the workspace.
Most of the features of the DC-1100VX-CK help provide easy and fast operation. Its Vortex Cone technology impressively helps prevent filter clogging and makes the device much easier to use. This function also strengthens the unit's performance and extends its lifespan. It also features advanced chip separation and quick chip fallout into the collector bag. The Jet DC-1100VX-CK is a quality dust collector that meets the needs of a small wood shop. It is durable, quiet and easy to connect to all of your accompanying machines.
4. Delta Power 50-767
The 50-767 model features a heavy-duty build to withstand intense use along with a 1.5 HP motor that can handle nearly any task easily. It features powerful induction for long-term and effortless performance along with protection from dust that causes further damage. The unit has a sewn in snap-in filter bag ring that is faster and easier to use while eliminating the need for cam-over-lock style clamps. Its 1-micron filtration bag helps keep your workspace safer and cleaner.
The Delta Power 50-767 starts off with great packing even before you assemble it. Its nuts, washer, and bolts are placed in individual packs for each section of assembly, and there aren't even many parts to handle in general. There is no hasty workmanship on this unit as everything fits perfectly with precise welding. The clamping system for the lower bag is improved for ease of use and efficiency, and its stand is sturdy and makes the unit easy to roll around. The 50-767 has a height that allows to just fit under an 8-foot ceiling.
This dust collector makes a great unit for those that may be upgrading from using simple shop vacuums or other similar devices. In addition to being efficient, it is solid and durably built. Some even commend the model for its appearance. The Delta 50-767 eliminates the need for constantly changing dusty filters and replacing them in just weeks. Like most Delta products, this unit is of high quality and comes with a 5-year warranty.
5. The Black & Decker QS900

The Black & Decker QS900 is a convenient dust collector that offers the benefits of small size and lightweight. Measuring 8.0 x 5.1 x 5.4 inches with a weight of 4 pounds, this model's compact size offers a great alternative to bulky units while also enhancing user control. It features a streamlined design that allows you to access all parts of your workspace. Other features include its built-in filtered dust collection system that allows for easy cleanup and its soft grip body that offers the comfort needed for working for long periods. It comes included with a paper punch and one sheet of sandpaper.
The Black & Decker QS900 is a powerful sander capable of handling heavy-duty jobs to remove material from wood, metal, or plastic in addition to featuring a filtered dust collector. The unit features a 2 amp motor with a rotation speed of 16,000 orbits per minute to perform up to 20 percent faster than typical 1/4-sheet sanders. As a sander, the unit accepts both standard and special paper types. The sanded material is picked up and directed toward the filtered dust collector to make sanding cleaner and safer. It has a handle that is comfortable enough to allow hours of use, and its power switch is ideally located for easy operation. The QS900 is robust without being too bulky, and it comes with a dust bag, sandpaper and a paper punch.
The Black & Decker QS900 is ranked in the Top 15 on Amazon for machines of its kind. It is a powerful device that does not overpower its user, and it stays in place when picked up while in operation instead of spinning like many other models do. It offers the benefits of sanding and collecting dust, and it allows you to sand flush on three sides for more precise results. The filtered collector helps prevent material from being ejected into the air within the work area.
6. Shop Fox W1727

The W1727 model from Shop Fox is designed to be portable so it can move from machine to machine as needed. In contrast to using a fixed dust collection system and running ducts to each machine, this unit makes workshop clean up easy and efficient. It has a filtration of 2.5 microns with an air suction capacity of 800 CFM. The W1727 has a bag capacity of 2.1 cubic feet and bag size of 14-3/4 x 24-3/8 inches. It has powder coated paint to help resist scratches, scrapes and other flaws and features casters and a handle to facilitate portability.
The Shop Fox W1727 has a 1 HP, single-phase 110V motor that is made to handle basic dust clearing tasks. The aluminum finned TEFC motor has a 9-inch balanced steel radial fin impeller. The unit has an air suction capacity of 800 CFM with filtration of 2.5 micron particles. The W1727 has a safety switch with a removable key to enhance safety and protect against unauthorized use along with casters and a handle for portability. The portable design of the dust collector makes it an ideal choice for shops that don't have excessive space to connect multiple machines.
The Shop Fox W1727 operates on 9 amps at 110 volts and 4.5 amps at 220 volts. It has a height of 54.5 inches with inflated bags, so it can fit into smaller spaces with ease. This unit is ranked in the Top 15 dust collectors on Amazon, and it can be used with virtually all tools for wood shop dust collection including sanders, saws, planers, drill presses, floor sweeps and more.
7. Shop Fox W1687

The Shop Fox W1687 is always a winner in dust collection system reviews. This model features a 3 HP motor that can take your dust collection tasks to the next level. It has an increased air suction capacity of 2,800 CFM to provide you with the ability to create bigger and more elaborate dust collection systems. Its double collection setup results in less time spent emptying bags and shaking out filters and more time spent working and finishing tasks. The Shop Fox W1687 has a bag size of 19 x 33 inches, a bag volume of 10.8 cubic feet and a static pressure of 14.4 inches.
The W1687 model features a powerful 3 HP single-phase 220V motor operating at 3,450 RPM. It has filters with a 2.5-micron rating that capture the finest dust particles to keep your shop clean and your lungs healthy. This unit features one 8-inch inlet and four 4-inch inlets for collecting dust from multiple machines simultaneously to save time and space. It has dual collection bags and casters to make it more portable.
The Shop Fox W1687 is a versatile unit that is made to save you space and time in keeping your shop clean. The powerful device stands at 78 inches tall with an inflated bag and has an air suction capacity of 2,800 CFM. It is also an economical choice as its lower plastic bags are durable enough to be used over and over and are affordable even when purchased new.
8. Grizzly G8027

The Grizzly G8027 is a powerful machine that is also available at an impressive price. It works well with sanders, routers, shapers and many other machines. It features a 1 HP 110V single phase motor with a 9-inch balanced steel radial fin, and it is powerful enough to clean better than many other similar tools. The G8027 can fit easily in small workspaces, and it is relatively quiet. One of its main benefits is its portability, and it can be taken to or from your shop or work site to tackle tough jobs the standard shop vacuum wouldn't be able to handle.
The Grizzly G8027 has a 1 HP 110V single phase motor and one 4-inch intake hole. It is efficient and can handle nearly any job with the utmost precision, and some users in woodworking dust collection systems reviews boast of having workspaces that are practically dust-free. The unit is easy to put together, and it is compact in size. It is a great machine for small workspaces as it does not take up much room, and it is also much quieter than similar devices. The unit can be used with a variety of tools including planers, table saws, and CNC machines. It is long-lasting and continues to work just as effectively as years go on.
The Grizzly G8027 is a very powerful unit that often outperforms other tools with much higher horsepower. It can remove dust from even the messiest machines time and time again. It is much quieter than shop vacuums and is just as if not more precise when removing dust. It still maintains consistent pressure even as the bag fills.
9. Central Machinery 2 HP Dust Collector

This 2 HP dust collector from Central Machinery is built with a single-phase 120-volt motor that is strong enough to clear out a workspace with ease. It has an air suction capacity of 1,550 CRM and a speed of 3,450 RPM, and it can run for 3 hours of constant woodworking before needing emptying. Unlike many models with plastic impellers, this model is made with a metal component. Though it may not be the most powerful in design, it is still strong enough to tackle complex air clearing. Many users are still satisfied with the unit and are even more impressed by its exceptional price.
The Central Machinery 2 HP dust collector features a strong 120V single-phase motor that operates at 3,450 RPM. It is an effective machine, but it is not without shortcomings. It has an air suction capacity of 1,550, but some feel the suction could be better. Fortunately, it still gets the job done, but it does use very thin metal for its collection ring. If bumped into, it may be liable to dent or break. This may require repairs in the future. In general, this unit is efficient and quiet compared to many others. It can remove nearly all dust in the work area.
Though this may not be the strongest unit in terms of durability, it still functions well enough to get the job done. This affordable dust collector is just what the typical home hobbyist needs to clean up their work space on a regular basis.
10. Grizzly G1028Z2

The Grizzly G1028Z2 dust collector features a 1.5 HP 120V/240V single-phase motor running at 3,450 RPM. It has one 6-inch Y inlet and two 4-inch openings as well. The unit can be used with a number of woodworking tools to enhance the versatility of your shop. It features a disposable bag that makes emptying simple, and the bags are durable enough to hold 30 gallons of dust and debris without tearing. The G1028Z2 has plenty of power to handle most tasks excellently, and it is available at a price with which most users are impressed.
The Grizzly G1028Z2 is a large capacity dust collector that runs at 120/240 volts to provide more versatility. It has a 1.5 HP single-phase motor with a speed of 3,450 RPM. The unit features a 12.75-inch cast aluminum impeller, a 6-inch Y inlet and two 4-inch ports. It has a static pressure of 9 inches and an air suction capacity of 1,300 CFM. The bag capacity is 5.7 cubic feet, and the height with an inflated bag is 78 inches. The G1028Z2 has a 2.5 micron filtration and base size of 21.5 x 33.5 inches.
Some users have issues with the design and ergonomics of the machine's components, but the Grizzly G1028Z2 is still an efficient and powerful tool that gets the job done quite well.
Best Dust Collector Brands
There are many brands of dust collectors on the market, but some stand out above the others. The following brands produce some of the most high-quality dust collectors on a consistent basis.
JET dust collectors
JET offers a wide range of machines to fit a variety of workshop tasks, and they also have a range of cyclone dust collectors. They produce reliable units with quality engineering and manufacturing, and they show consistent quality and excellent performance. JET products are covered by comprehensive warranties that back up the brand's workmanship.
Based on JET dust collector reviews, the most valuable model from this brand is the JET DC-1100VX-CK. Its Vortex Cone technology makes the unit more efficient by improving chip separation and the function of the collection bag. The collection bags can be connected quickly with the unit's elastic band that makes installation and removal quick and easy. It also eliminates premature clogging that allows you to work without stopping and features a single-stage design for quieter more economical operation. It is designed for years of use without issue, and the strong unit is made to be used with a variety of woodworking machines.
Grizzly dust collectors
Grizzly is one of the top producers of quality dust collectors, and many of their models enter several Best Seller lists. They are a top brand when it comes to cyclone dust collectors as well. Based on Grizzly dust collector reviews, two of their top models are the Grizzly G1028Z2 and Grizzly G8027.
The Grizzly G1028Z2
is an efficient unit that has a 2.5-micron filtration rating to provide powerful removal of dust and debris. It features a 1.5 HP single-phase motor operating at 3,450 RPM. It has an air suction capacity of 1,300 CFM with a bag capacity of 5.7 cubic feet.
The Grizzly G8027
is a powerful dust collector that can perform better than many similar machines with more horsepower. It is just as precise as a shop vacuum and much quieter. The Grizzly G8027 features a 1HP 110V single-phase motor and 2 cubic feet of bag capacity. It is easy to assemble, compact and works well in small spaces. It can be used with planers, table saws and a variety of other wood machines.
Shop Fox dust collectors
Shop Fox is a well-known brand in machinery and tools of all kinds, and they are responsible for making some of the most impressive dust collectors on the market. They manufacturer mid to high-level range products to remain versatile while still fulfilling the needs of the serious craftsman.
One of the brand's top models is the W1685, and it is one of the top-rated models on Amazon. This model can be used as a stationary central dust collector or as a mobile machine. It has a 1.5 HP motor with a steel impeller and a safety paddle and key for security.
The model that never fails to impress in Shop Fox dust collector reviews is the W1687 model. This unit features an incredibly powerful 3 HP motor with 10.8 cubic feet of bag capacity and an air suction capacity of 2,800 CFM. With an 8-inch inlet and four 4-inch ports, the components of this unit make it one of the strongest on the market.
Oneida dust collectors
Oneida mostly produces industrial grade dust collectors for commercial and industrial applications. For consumer use, the Oneida brand is known for creating the innovative Dust Deputy model. This tool is used to allow woodworkers to create their own dust collection systems using their machines, connections and the Oneida cyclone tool.
The Dust Deputy filters 99 percent of dust leaving only 1 percent to go into your vacuum. This helps extend the life of your shop vacuum and filters. The unit works as a highly efficient cyclonic pre-separator of materials, and it is an economical and simple alternative to many complete dust collector models. One of the benefits users appreciate most according to Oneida dust collector reviews is the portability of the unit. Because of the simplicity of its design and function, it is meant to be taken anywhere you need it. The unit can be purchased as a kit that contains two 5-gallon buckets.
How to Use a Dust Collector Properly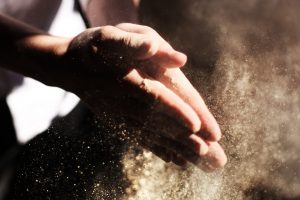 The purpose of dust collection is very simple as it revolves around collecting as much dust as possible at the source and stopping the remainder with a fine-micron filter. Using a dust collector system correctly requires the unit itself (composed of the separator and collector receptacle), the ductwork and a fan. Aside from the basic machinery, you will also need flexible and/or metal pipe. Tools needed for this job may include a tape measure, drill, wrench set and saw. Installation is fairly easy, and a system for a small shop can be installed in just a day.
Many woodworkers end up with inadequate dust collection because they are only cleaning up the visible waste without taking care of the finest (and most dangerous) particles left over by woodworking tools. To begin setting up your system, you should draw the layout of your design on paper or with a computer program. This will help you determine how much ductwork is necessary. The machines that create the most dust should be placed closest to the dust collector. Along with your design, make a detailed list of additional components and materials you will need before going shopping.
Use your flexible pipe to connect your woodworking tool to the dust collector.
Connect the dust collector to the vacuum with additional flexible pipe.
For larger setups, connect the woodworking tool directly to the dust collector with smooth 5-inch metal pipe and use short sections of flexible pipe to connect other tools as necessary.
Steel pipe should be used over PVC which can accumulate a static charge and possibly ignite wood particles.
Minimize any restrictions on air flow by placing the pipe to be as straight and direct as possible.
Use the dust collector as directed by the manufacturer and test to ensure the fan and filter are operating appropriately before starting actual tasks.
Making the Decision
If you have sorted through the dust collector reviews available here, hopefully, you now have a better understanding of the details you should remember in order to make a more informed purchase. In order to choose the best dust collector, you must consider your personal needs based on how you work with your tools.
The best model for you will not always be the best for another and vice versa. With the right dust collector system, you should be able to work freely with the types of tools and woods you prefer without concern for the excessive mess and dangerous airborne particles.
Based on the research done here, the best model is the Shop Fox W1685 as it offers the most effective power and features in one device. Not only is fine wood dust hazardous, but it also acts as a fuel that can ignite and burn with ease. Make the change today to improve your health and workshop safety by purchasing and installing a dust collector system.