Winter can have a negative impact on your health. The dry, cold air can be a real threat to healthy living. The Vornado Ultra3 Whole Room Ultrasonic Humidifier can help you restore a healthy level of humidity in your home.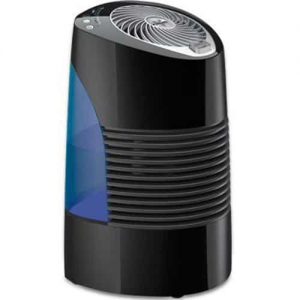 The Cool Mist Ultrasonic Vornado unit is one of the best choices on the market for nearly any home.
Let's take a quick look at some of the best features of this product.
Product Description
While there are lots of expensive humidifiers out in the market, the Ultra3 Whole Room Humidifier is affordable on nearly any budget. Remember, you must consider the size of the room. This Vornado Vortex Humidifier works in areas up to 600 square feet. It will be less effective in larger areas.
The device is portable and attractive. The Ultra3 features a lightweight, space-saving design.
The humidifier can run all day with each fill of its one-gallon tank. With the help of an electronic humidistat, you can gain better control of the humidity in your home. The three-speed fan gives you the power to decide how much humidity you want to be released into the room. Keep in mind that the low speed will produce less noise than the higher speeds. Some people may be bothered by the noise created by the higher speeds, especially while trying to sleep.
This humidifier is great for your home or office and will help restore humidity levels for years to come.
Features
Vortex circulation humidifies areas up to 600 square feet.
Push button controls with LED light.
One-gallon water tank capacity.
Three fan speed settings (low, high, and auto).
Electronic humidistat.
Pros
Excellent performance.
Easy to operate
Responsive humidistat automatically determines moisture output.
5-year warranty.
Cons
It can be noisy when running at high speed.
Some users have difficulty trying to insert the tank.
The Vornado Ultra3 Whole Room Ultrasonic Humidifier is cost-effective, provides automatic moisture control, has a coverage capacity of about 600 square feet, and features a three-speed control. Consider buying this unit today and start enjoying more moisture in your air!