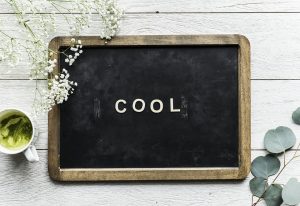 When the hot summer months roll around, life can be almost unbearable without a great air conditioner. That's why if you are considering purchasing a portable air conditioner, it's important to find one that will keep your home (or car) frosty cool and won't break down at the most inopportune of times.
In this guide, you will find all of the necessary information on how to pick out the best portable air conditioners as well as portable air conditioner reviews of the top models that are available on the market today.
What is a portable air conditioner?
Portable air conditioners are small self-contained units that are used to cool single rooms. They make a great alternative to window units because most portable air conditioners have wheels and can be moved from room to room.
These portable ac units are simple to install and provide excellent support for AC systems that are older or less powerful.
Compact portable air conditioners can be utilized throughout the home in bedrooms, dens, computer rooms, garage conversions, and room additions.
How does a portable air conditioner work?
Portable air conditioners are designed to function just like window units or central air conditioning systems. Air conditioners intake fresh air and expel hot air outdoors to remove it from a building. Window units are positioned in the room so that they can expel air right outside the wall where they are placed, while central air conditioning units are installed outdoors where they can intake cooler air and expel hot air directly.
Portable air conditioners simply use a small tube to achieve this same goal without the hassle of installation. One end of the tube is connected to the portable unit, while the other end is extended through an opening such as a window, door, or mail slot. The portable air conditioner and its tube are both lightweight, which makes them very easily moveable.
Just like other air conditioning systems, portable air conditioners use refrigeration chemicals, a compressor, a condenser, and an evaporator. What set them apart from window or central models is that their compressors and condensers are located inside the interior space that is cooling.
Refrigeration chemicals are passed through the compressor as a low-pressure gas so that the molecules can be tightly packed together. This increases their energy and temperature levels. This warm, high-pressure gas enters the condenser where it is simultaneously transformed into a liquid and cooled.
This liquid passes into the evaporator, and it turns back into a gas with the drop in pressure. The cool air is then released into the interior space and gas returns to the compressor to repeat the same cycle. Portable air conditioners also come with a receptacle to collect any excess condensation. This can be emptied manually or drained with a hose and discarded.
Portable air conditioners function best when they are placed nearer to an opening than the center of a room because it allows them to maximize the amount of hot hair they expel outside. It is a good idea to insulate the exhaust tube with rags to prevent it from radiating heat into the room.
Our Recommended Top 10 Portable Air Conditioners
Image
Description
BTUs - Cooling Power
Square Footage Capacity
Review
Price
1. Honeywell MN10CESBB


** Editor's Choice - Best Portable Air Conditioner **

10,000
Up to 350 square feet
Our Review
2. SPT Portable AC


** Best Budget Portable Air Conditioner **

8,000
Up to 350 square feet
Our Review
3. Honeywell MN12CES
12,000
Up to 450 square feet
Our Review
4. Whynter ARC-14S
14,000
Up to 500 square feet
Our Review
5. Koldfront PAC1401W
14,000
Up to 500 square feet
Our Review
6. Frigidaire FRA053PU1
5,000
Up to 216 square feet
Our Review
7. DeLonghi America PACAN120EW
12,000
Up to 450 square feet
Our Review
8. Soleus Air LX-14
14,000
Up to 700 square feet
Our Review
9. LG Electronics LP1214GXR
12,000
Up to 450 square feet
Our Review
10. Keystone KSTAP12A
12,000
Up to 600 square feet
Our Review
Our Top 10 Portable Air Conditioner Reviews
1. Honeywell MN10CESBB
** Editor's Choice – Best Portable Air Conditioner **

The Honeywell MN10CESBB portable air conditioner cools areas up to 350 square feet with its 10,000 BTU system. The design of this unit allows for the ability to also pull 68 pints of water out of the air during a process of cooling the warm air. There is no need to have to worry about the bucket or dripping from this unit because it is built with an auto-evaporation system that uses the water it pulls from the air to cool the warm air it draws in. The powerful and efficient airflow of this unit is masked by the quiet operation of this portable air conditioner, so there will be no noticeable increases in the noise levels of the room, while a refreshingly cool temperature is dispersed.
2. SPT Portable AC
** Best Budget Portable Air Conditioner **

The SPT 8,000 BTU portable AC has a self-evaporating dehumidifier system with digital temperature display and thermostat. The 24-hour timer allows you to set the 2 fan speeds, auto-restart and power level. The 59" exhaust fan or built-in water tank allows for large amounts to be condensed at one time, which other units don't allow. Washable air filters collect dust, pollen, and other particles during normal operation, with long lasting filters. Flaps on the front of the unit allow you to direct airflow in a particular direction and mounted wheels allow for easy movement on most floors.
3. Honeywell MN12CES

The Honeywell MN12CES portable cooler air conditioner is an excellent model for those who are looking for a quality unit at a good price. This unit is a staggering 12,000 BTU unit with built-in dehumidifier and fan features. This Honeywell unit will cool areas up to 450 square feet and suck about 80 pints of water out of the air in a day if that is the suited application. The included remote allows you to control all the features of this unit and LED's on the unit easily show you the mode and settings that are enabled. This unit is on wheels, so there is no permanent install required, allowing you to move it to any area that needs cooling.
4. Whynter ARC-14S

The Whynter ARC-14S portable air conditioner is a 14,000 BTU unit with three operational modes: air conditioner, dehumidifier, and fan. The Whynter is separate from many other units because it offers a complete control thermostat that varies from 60-90 degrees and has a 24 hour programming feature allowing you to program the times you want the unit to run, and what temperatures you want it to be at that point. The dual hose airflow design of this unit allows for maximum airflow efficiency, utilizing both inside and outside air, and expelling air out using a combination of customizable accessories like window units and large hoses that can be run to locations that you wish the air to be expelled.
5. Koldfront PAC1401W

The Koldfront PAC1401W is a 14,000 BTU portable air conditioner that comes with plenty of features for the average environment. This air conditioner has a three-speed fan that is both automatic changing and user changeable. The adjustable thermostat allows a set temperature to be established that will be maintained automatically by the unit. The included window kit and vent hose will allow you vent the warm air wherever necessary, and allow you to get the airflow needed to cool any warm area up to 500 square feet. The integrated filters are both washable and replaceable which help filter out pollutants and odors that may contaminate the air in the room. Using the internal water containment system, it reuses the condensed water to cool the air and expels it automatically.
6. Frigidaire FRA053PU1

The Frigidaire FRA053PU1 5000 BTU portable air conditioner is a great unit for smaller spaces. This portable air conditioner will cool areas up to about 216 square feet to a comfortable level using its automatic temperature monitoring technology. The fully integrated remote allows a 24-hour schedule and temperatures to be set, as well as sleep modes and fan speeds to be adjusted. The low power startup feature allows the unit to start up and shut down without drawing any significant amount of power, which conserves energy, and also money. Handles placed around the perimeter allow for easy relocation from room to room. Filters accessible from the rear of the unit help control bacteria and other airborne particles that can degrade the air quality in the room.
7. DeLonghi America PACAN120EW

The DeLonghi America portable air conditioner is a 12,000 BTU system that will cool large areas up to 450 square feet. This premium unit includes a cutting-edge condensation circulation system, which is paired with a no-drip bucketless technology, allowing you to not worry about dripping and collecting moisture. The included BioSilver air filter prevents dust, pollen, and other airborne particles from entering the unit, which aids in the prevention of mold and mildew. The built-in dehumidifier can pull up to 85 pints of moisture out of the air in 24 hours, allowing for more comfortable air, and less of a chance of mold forming in undesired places. The supplied remote allows full control over the different settings and temperature control and setting the unit into different power modes. Thanks to all these features, this air conditioner is near the best rated portable air conditioner available.
8. Soleus Air LX-140

The Soleus Air LX-140 Portable air conditioner is a 14,000 BTU air conditioner that will efficiently cool most rooms. This unit is unique in that it also has a built-in heating system. The Soleus Air can be used year round with the ability to heat a room or cool it down. With the ability to condense 60 pints of water from the air per day, the built moisture reuse system is essential. The programmable digital thermostat allows for precise settings and system management, which includes the 3 different fan speeds and timers. Window and hose exhaust system kits are included with the package deal of the Soleus Air, so you can customize the exhaust system to fit the specific room and location. Portable air conditioner ratings have this model very near the top of the line.
9. LG Electronics LP1214GXR

The LG LP1214GXR portable air conditioner comes standard as a 12,000 BTU unit that can cool upwards of 450 square feet. The built-in dehumidifier can condense 1.2 pints of water from the air will ensure you are able to pull any excess liquid out of the room. The three fan speeds for both "fan" and "cool" settings can be controlled from the LED screen on the air conditioner and the included LED remote. Air is filtered with a washable mesh filter before being cooled and expelled out the front of the unit, ensuring clean air quality and low possibility of unwanted particles and dust. Mounted wheels allow for easy movement on most flooring surfaces for relocation and storage.
10. Keystone KSTAP12A

The Keystone KSTAP12A 12,000 BTU air conditioner comes standard with caster wheels mounted on the underside of the unit for easy displacement. This 115-volt air conditioner has a temperature sensing LCD remote that lets notifies you of the temperature in the area around it and allows you to set the temperature you would like it to be. This then alters the fan speed for the air conditioner between the fan speeds to match these settings. The Keystone A/C has three cooling speeds, a turbo mode, sleep mode and programmable 24-hour timer. This is all viewable on the mounted LED display for easy adjustment and verification. The no bucket design dehumidifier allows you to never have to worry about emptying it while still pulling excess moisture from the air.
Best Portable Air Conditioner Brands
Sharp
Established in 1912, Sharp has a long history of reliable performance. The company takes its name from its first invention, the "Ever Sharp Pencil", the world's first mechanical pencil. Today, the company prides itself on being both environmentally responsible and a leading innovator in the field digital information technologies and air conditioning infrastructure. Sharp sells a wide range of portable air conditioners. Their most popular model is the CV2P10SC 10,500 BTU unit, which comes with a remote and venting kit which is so powerful it must be installed in a window for safety. Sharp also offers units in 10,000 BTU.
Soleus
Soleus Air is a subsidiary of Gree, a multinational corporation founded in 1991 which currently employs over 80,000 people. Boasting 3 research institutes, 9 product development centers, and a staff of over 5000 engineers, Gree is a major player in the world market, and as a part of that family of companies, Soleus is equally exceptional. One of Soleus Air's most popular portable A/C units is the PH3-12R-03 12,000 BTU Heat Pump unit. The company produces heat pump units in 12,000, 13,000, and 14,000 BTU outputs, as well as 10,000, 11,000, and 12,000 BTU evaporative units, and a 12,000 BTU HEPA unit.
Frigidaire
One of the first names in refrigeration and consumer air conditioning, Frigidaire was founded in 1918 in Fort Wayne, Indiana. Long owned by American automaker General Motors, Frigidaire is now a subsidiary of European manufacturer Electrolux but still holds to its long and proud tradition of American built quality. Frigidaire's portable air conditioning offerings include units ranging in output from 8,000 BTU to 14,000 BTU. Their best-reviewed model, a 12,000 BTU unit with a window-mounting exhaust duct, retails for about $500, but in true American fashion discounts and rebates abound, making quality even more affordable.
Danby
Founded in 1947 in Montreal, Canada, Danby has since expanded to hold several offices throughout North America. Today, Danby produces refrigerators and air conditioners for both commercial and consumer use, as well as a variety of specialty, niche products like standing keg coolers for furnishing such things as home bars. Danby offers one of the widest assortment of portable A/C units, ranging from small 6,000 BTU units on castors to relatively titanic portable air conditioning units with outputs as high as 14,000 BTU for cooling even large or high-demand areas like segmented living rooms or centralized server rooms.
LG
LG is Korean-based megacorporation with ventures in such fields as electronics, chemicals, telecommunications, engineering, information technology, and power generation. Founded in 1947, a merger with a sister company in 1952 formed Lucky GoldStar to give LG its current initials. LG also offers a smorgasbord of options in portable air conditioning, from a $300 8,000 BTU air conditioner to a $600 14,000 BTU semi-portable in-room air conditioner/heater two-in-one combination unit. Though the Korean company is renowned for its products' quality and reliability, one of the reasons the brand remains so popular is the effort they put into the aesthetics of all their products, offering air-conditioners in a variety of colors and finishes.
Haier
Haier America is a subsidiary of Haier Group, an appliance manufacturer and producer of consumer electronics. Haier Group employs a workforce of over 70,000 people, with distribution to more than 100 countries, and a global revenue of more than $30 billion. Haier offers a standard assortment of portable A/C units ranging from 8,000 BTU up to 14,000 BTU, with their flagship model sporting a 14,000 BTU output, heating, and cooling capabilities, electronic monitoring and controls, and a dual hose window-mount exhaust system for moving large volumes of air.
Edgestar
Edgestar is one of the newer players in the portable air conditioning market. Holdings of Living Direct, Inc., founded in 1999, Edgestar and KoldFront are the appliance branches of their parent company. Specializing in compact appliances, they aim to furnish a high-quality and dependable product as well as an attentive and proactive customer service relationship. Among their most popular models are a 14,000 BTU Dual Hose unit, designed for heavy duty cooling in cramped server rooms, and a 14,000 BTU Dual Hose all-in-one heater and cooler unit for reducing the number of appliances required when space is limited.
Delonghi
An Italian company born around the turn of the century, Delonghi has been manufacturing and selling to the United States since 1974. Originally – and still primarily – a manufacturer of coffee and espresso makers, Delonghi has also parlayed their precision manufacturing experience into the production of portable air conditioners. Among their most popular is their PAC 120E model, a remote-controlled unit with Delonghi's signature Whisper Cool technology, which reduces the noise the unit produces by half that of comparable units from other companies. Another best seller is the PAC 125KPEKC, a combination air conditioner and heater.
Friedrich
Founded in San Antonio in 1883, Ed Friedrich's company grew out of its founder's innovative spirit. Friedrich was among the first in the business of making refrigerators, and in 1952 sold its first air conditioners. Today, the company stands on a long and proud tradition of energy efficiency and industrial grade durability. They offer portable air conditioners in both full size (for portable units) and even smaller compact units in 8,000 BTU and 10,000 BTU models. Some of the only ones made of their kind, the compact units are combination air-conditioner and heater with integrated automatic controls for hands-off 24-hour climate control.
Honeywell
In 1885, Albert Butz started a company in Minneapolis which would eventually become what is today Honeywell. Over the years, Honeywell has expanded to have holdings in chemical manufacturing, natural gas drilling, signaling, avionics, security, and, you guessed it, air conditioners. Today, they leverage their years of expertise to bring consumers the best in portable air conditioners. Among their most popular is the MM14CCS model, a 14,000 BTU single hose unit with a sleek and responsive LCD display. Another popular model is the 10,000 BTU single hose air conditioner perfect for smaller or lower-traffic rooms.
SPT
Sunpentown International, Inc, also known as SPT, is a Taiwan-based design, development, and manufacturing company for small appliances. The company primarily produces and sells cooktops and ranges in Taiwan, with most foreign markets, including the U.S, handled by subcontracted companies. Nevertheless, SPT has rigorous testing of all their manufacturers to ensure that the products being sold stand up to the strict quality control that made the SPT name. One of the more popular units they produce is the 9,000 BTU unit, which comes with an LCD-display equipped remote control, a one year limited warranty, and is rated to cool up to 250 square feet.
Samsung
Samsung is one of the largest, most popular companies on this list. From its humble beginnings in South Korea in 1938, it has grown to what it is today: a multifaceted family of companies unified by their dedication to innovation and the production of reliably high-quality products. Though perhaps best known for their cell phones, the quality of their portable air conditioners is every bit as high as that of their mobile devices. Samsung is a company known for producing some of the top rated portable air conditioners available. One of their most popular, a 12,000 BTU dual hose unit, comes with remote control, LCD display, and all the attention to detail you expect from the premium South Korean manufacturer.
Whynter
Whynter LLC is a manufacturer of refrigerators and air conditioners which places great emphasis on space utilization. They believe that no matter how good a product is at its intended purpose, if its design limits its potential applications due to size constraints or generally poor usability, this can negate even a product's best qualities. As such, all of their products are designed with versatility and ease of use in mind. That shows in their most popular portable air conditioner, a 14,000 BTU unit with a state of the art automation system, innovative display, and styling to match any home.
Best Portable Air Conditioners by BTU
Best 18,000 BTU portable air conditioner – Airrex USA 18,000 BTU Spot Cooler

Portable air conditioners are a compromise between performance and portability. Wall mounted units and window mounted units can offer more power than portable units, but sacrifice portability to do so.
Among high BTU portable air conditioners, 18,000 is about as powerful as they come. And in this weight class, few can match the Airrex USA 18,000 BTU Spot Cooler.
This unit runs on 115 volt ANSI standard power, comes standard with directional nozzles and a detachable condensate tank, and can cool even large spaces in a hurry.
Best 14,000 BTU portable air conditioner – Koldfront PAC1402W Ultracool

While the 18,000 BTU unit is a specialty item, once you descend to the 14,000 BTU level you find yourself firmly in the standard consumer portable air conditioner market.
As such, the customer looking for such a unit has many manufacturers and models to choose from. Still, the clear choice is the Koldfront PAC1401W Ultracool.
This is the latest model in Koldfront's award-winning line of portable A/C units and comes with an adjustable timer, dehumidifying capabilities, an environmentally friendly design, and enough power to cool 500 square feet – more than almost any other unit in its size or price range.
Best 8,000 BTU portable air conditioners – SPT's single-hose 8,000 BTU unit

As far as power goes, 8,000 BTU is about the average for consumer grade portable air conditioners. Among this range, two manufacturers stand out: Honeywell and SPT.
Honeywell produces an 8,000 BTU model which comes with remote control, exhaust hose kit, and dehumidifying capabilities. This model is one of the most popular and reliable in its class, as is to be expected from Honeywell, and comes with a one-year limited warranty when bought new.
Another great unit is SPT's single-hose 8,000 BTU unit. This is the best portable air conditioner in its class, featuring a digital thermostat, reusable filter, and is able to cool a 300 square foot room from 85F to 72F in under half an hour.
Small Portable Air Conditioners
If you are looking for an even smaller-scale device to cool down, the best air conditioner for you might be a hand-held or a mini portable air conditioner. Some small portable ac units work exactly like their larger counterparts, while others are hand-held devices that use internal evaporative cooling and a small fan to cool the air around them.
Hot air is drawn inside the tiny air conditioner using a wet sponge and then cooled as it passes through. Compact air conditioners like these work best in dry heat rather than humidity. There is a substantial difference between the largest and smallest air conditioners in this category, which means there are multitudes of options to suit a wide variety of needs.
Some of the smallest portable air conditioners and best-rated portable air conditioners include the Frigidaire Mini Window Air Conditioner and the Senville Mini Split Air Conditioner and Heat Pump. These are both great choices for a compact portable air conditioner.
Portable Air Conditioners for Cars

Portable air conditioners for cars are an excellent option for many people including those who have a vehicle that have an air conditioning unit that is no longer functioning and requires endless amounts of coolant and recharge to be added, or for those who camp out in their vehicle that need a cooling unit that doesn't require the vehicle running, or depleting the battery.
Instead of paying thousands to repair your current system, or pay the excess gas and battery prices, a portable air conditioner for your vehicle can be purchased. Portable car air conditioners are units that run off of the 12V outlet located in the cigarette lighter.
The portable A/C for cars mostly have built-in batteries that allow them to run for several hours without needing to be recharged, have a standby time of much longer than that. They have many of the same functionality of a household unit; like adjustable, digital temperature gauges, multiple fan speeds, and adjustable timers and settings, making them a great mobile air conditioner.
Desktop Air Conditioners
Desktop air conditioners are great for those situations when your workspace is exceptionally hot during the winter months because the office heater thermostat is broken, or in the summer when the air can't keep up.
The Office Portable Mini Fan is an excellent option for those who need an upright air conditioner to put on their desk to cool the area for a situation such as that. This little unit packs quite a punch and can be used as both a fan and an air conditioning unit.
Powered by both a USB and/or three small batteries, this unit can go anywhere because finding a power outlet is not essential. Anywhere you would have your computer, you can use this system. Desktop air conditioners are special because they are manufactured to take up little space, have little to no power consumption, but still provide a reasonable cooling output for the space they are designed for.
Quiet Portable Air Conditioners
Finding the quietest portable air conditioners can be a difficult task to accomplish because manufacturers don't always post that information in the product descriptions, but determining truly what is the quietest portable air conditioner can be established from customer feedback and reviews.
The Honeywell MN12CES is a near silent portable air conditioner and is great for quiet rooms. It has adjustable fan speeds and timers so it can be programmed to be nearly silent when necessary, or louder and more effective when there are no listeners around to hear it.
Quiet AC units are handy for those situations when you want to cool a room down, but don't want to create a large amount of noise doing so, whether in a social gathering or in a child's room who is sleeping.
The possibilities for where keeping a portable air conditioner quiet are endless, so a unit like the Whynter dual hose air conditioner is a great choice. It has the ability to rapidly cool the area down, and turn all the fans into a slow circulation speed to keep the air moving and cool, but not make much noise.
Portable air conditioners for the bedroom are more common in recent years because of the failing central air systems and the ease of a portable system to replace it. A quiet portable AC can effectively eliminate the need for a central AC unit, and be more energy efficient in the process.
If you are looking for the best portable room air conditioner, consider finding one that is incredibly quiet. Read portable room air conditioner reviews to determine their noise level.
Most Energy Efficient Portable Air Conditioner
Energy saver portable air conditioners set themselves apart from their competing models because they are designed to use their energy differently; in a more efficient manner.
The NewAir AC-12000E is a good example of this, as it is ranked as an energy efficient model that is meant to efficiently cool an area while still maintaining a good quality of air and not drawing excessive power.
Some models can be guilty of power leaching, which is a term that is used to describe the unneeded resistance within the unit that uses more power than it is required, costing you more money in the long run.
The Whynter ARC-142BX is also a great low energy air conditioner and a contender for the best of the energy efficient portable air conditioners.
Self-Evaporating Portable Air Conditioners

Having a self-evaporating portable air conditioner is essential if you want a unit that is hands-free for much of its operating time. Self-evaporating is referring to the units ability to use the water that condenses from the air and using it to cool the warm air, thus expelling it back into the air.
The Honeywell MN12CES is a great example of this, as it is a bucket-less design that is totally self-contained, not requiring users to empty any containers of condensed water. The DeLonghi America portable air conditioner also fits this description, as do many other models on the market.
Non-Vented Portable Air Conditioner
Freestanding air conditioner with no venting is a common desirable trait that many have for their portable air conditioners. Vented air conditioners require either a window mount vent or a hose that is connected to the back of the unit that is run to a vent hole to allow warm or excess air to be ported away from the cooled area.
The Honeywell MN10CESBB Vent-less portable air conditioner is a great portable air conditioner for the bedroom because it can be placed anywhere without having to worry about venting and hoses.
The Luma Comfort EC110S is also an excellent option for a smaller portable air conditioner without a vent. The unit can be placed virtually anywhere it will fit, and cool an area up to 250 square feet, making it a great unit for those smaller enclosed areas.
Factors to Consider When Purchasing a Portable Air Conditioner
What is the best portable air conditioner? To ensure the best purchasing experience possible, there are a few factors to consider when buying a portable air conditioner. Although there is a plethora of options to choose from, these points can assist in narrowing your focus. The best portable air conditioners will exhibit high ratings in a few key qualities. Here are some guidelines for picking out top-rated portable air conditioners:
Choose the proper BTU rating.
BTU (British Thermal Unit) measures the amount of heat necessary to raise the temperature of 1lb of water by one degree Fahrenheit and is the equivalent of 1,055 Joules. Essentially, a greater BTU rating means greater cooling power, which will maximize your portable air conditioner efficiency.
Although portable air conditioners do not have the same cooling capacity as, for instance, a window unit, there are still some helpful guidelines that can maximize their efficiency depending on the size of the room. Portable air conditioners are best utilized at:
7500 BTU: 150 square feet
9000 BTU: 250 square feet
10,000 BTU: 300 square feet
12,000 BTU: 400 square feet
13,000 BTU: 450 square feet
14,000 BTU: 500 square feet
The maximum suggested room size according to the manufacturer may differ from these suggestions, and it is important to remember that an excessive amount of heat will impede any type of air conditioner. Remember, an air conditioner without enough cooling power will not cool your space adequately. However, an air conditioner with too much power will fail to dehumidify your space.
Consider the EE
The Energy Efficiency Ratio (EER) indicates how much an air conditioner can cool a room in relation to the energy it uses. The higher the EER, the more energy efficient the unit is. The number is calculated by dividing the BTU by the wattage. The minimum requirement for the EER by law is 10.
Inspect different condensate disposal methods.
Water that is dehumidified from the air is called condensate. It is collected in a bucket inside of portable air conditioners, but different models dispose of it three different ways.
Drip
Some models have internal buckets that fill up every 2-8 hours and must be emptied by hand.
Partial Drip
Other models evaporate the vast majority of the condensate, which is then vented out of the exhaust hose. The rest fills a bucket which must be removed by hand ever 12 hours-several days. Occasionally models will be equipped with a drain pump that allows users to pump the condensate out through a small tube within the exhaust hose.
No Drip
Still, other models are capable of exhausting all of the excess water into the air. This allows you to run your portable air conditioner without every worrying about emptying the accumulating water yourself.
Decide which modes you need.
While all portable air conditioners double as fans, some can perform a variety of other functions. There are models that serve as dehumidifiers, heaters, or both. It might cost extra money, but some of the best portable air conditioners could theoretically be used year-round in different seasons. Other advanced control settings include a sleep mode and automatically adjusting louvers.
Choose your control style.
There are portable air conditioners with electronic controls or manual controls. Electronic controls provide more amenities and advanced programmable features, but they will automatically default to "off" in the event of a power outage, even if the power is restored. Manual controls are very simple to operate and they do not need to be restarted manually if they are disconnected from a power source.
Choose either one or two hoses.
Some models are designed with a dual-tube system that cools the internal compressors using air outside the room. This can increase efficiency and keep your portable air conditioner from creating negative air pressure in the room. This also means that they will lower the temperature more quickly. However, if the temperature outside is above 95 degrees, efficiency will decrease. Having two tubes also proves more challenging if you want to frequently move your portable air conditioner around. There is no right or wrong answer, it is up to you to decide which option would be the best portable AC unit for your home. The best dual hose portable air conditioner is will certainly get your room cooled quickly though.
Look at hose length and diameter
With a longer hose, you have more options as to where you can move your portable air conditioner. Hoses with a smaller diameter will be less noticeable and cumbersome in a room.
Consider the type of window kit.
Portable air conditioners come with window kits that fill up space in the window next to the exhaust hose. This prevents hot air from rushing inside when the exhaust is vented out the window. Window kits can have a wide range of different materials and maximum lengths, and they differ from one model to another.
Think about the noise level.
Research the decibel levels of your portable air conditioner before you buy, especially if it will be used in a space where too much noise would be problematic. The lower dB an air conditioner has, the less noisy it will be. Portable AC units reviews will also give you a good idea of how noisy it is.
How To Install a Portable Air Conditioner
To ensure your portable air conditioner works properly, you must set it up so that hot air is successfully vented out of the room. Luckily, one of the advantages of portable air conditioners is that their installation is so flexible and straightforward. Here are a few steps that will help you on your way to the best portable air conditioner set up possible.
Read your instruction manual. This might seem like an obvious step, but it is often overlooked. Using your manual as a guide will save you so much time and headache in the long run. Also, make sure to save the manual and any additional warranty information for later use.
Choose a location. Consider factors such as hose length and proximity to a window and outlet. The best portable air conditioner location will also ensure there are no tripping hazards and airflow is not obstructed.
Compare the window adapter kit to your window, and make necessary adjustments. Make sure the expandable kit that allows your air conditioner to vent outside the window without hot air coming inside will adjust to your window specifications. Gaps between the window adapter and the sides of the window should be sealed off. If the window adapter is too small for your window, Plexiglas, plywood, or cardboard can be cut to size and adjusted around the hose.
Connect the exhaust hose to the portable air conditioning unit. Some units will require you to first attach a connector to them, and then and then attach the hose. Also, attach the window adapter to the other end of the exhaust hose if it is not already connected.
Secure the exhaust hose window adapter. Adjust panels until they fill the gap between the window connection bracket and the sides of the window, then close the window so that it can hold everything together. Use duck tape to secure more firmly if necessary.
Plug in your portable air conditioner, and enjoy!
Installing a PAC Without a Window
Options for portable air conditioner installation when a window is unavailable include:
Venting the air through a mail slot. Same set up as a window.
Venting air through a sliding glass door. Installation steps are similar to those for a window, although Plexiglas or some other material will need to close the gap in the door. Also, keep in mind that the door will no longer be used as an entrance/exit.
Venting air through the ceiling. In office spaces without manageable windows, something using a drop ceiling can be beneficial. In order to do this, you will need to purchase a commercial ceiling vent kit. Since there are risks involved with this scenario, be sure to talk to your building's maintenance crew first.
Venting through a chimney. In homes with fireplaces, chimneys can replace windows as ventilation tools.
Venting the air through an exterior wall. This option works best for longer-term installation only. It is possible to contract a professional to cut a hole through an exterior wall and create an exhaust port for your unit's hose.

Portable Air Conditioner FAQ
How do I install my portable air conditioner?
Your top-rated portable air conditioner should come with an installation guide found in the instruction manual. Choose a good location for your ac unit. Connect the exhaust hose to the unit and then to the window adapter. Adjust the window kit to fit your specific window. Secure your window adapter and hose tightly in the window. Plug in and enjoy one of the best indoor air conditioners available.
What are the advantages to having a portable air conditioner?
Not only are portable ac units more affordable, they are also more compact and they have a great deal of flexibility for placement within a room. Since they can move from one location to another with such ease and cut down on your electric bill, you might come to discover that portable units are the best air conditioner options available.
Does my portable air conditioner need to be vented?
Yes. Even for the best portable AC units, cooling capabilities will not be possible without proper venting. Hot air is exhausted from the portable ac unit and it must be vented outside, usually through a window. Window kits are typically included to fit your exhaust hose in place and ensure you have the best indoor air conditioner experience possible. However, you can purchase a non-vented portable air conditioner if you like.
What if my window kit size does not fit in my window or exhaust opening?
If your window kit is too small to adequately block hot air as your exhaust pipe empties outside, there are a couple of options. In order to make sure you have the best home portable air conditioner experience possible, it is essential that your exhaust hose is secure and the hot air is blocked. You can use Plexiglas, plywood, or even cardboard to create a barrier that fits your particular window measurements.
Do I need to empty the water from my portable air conditioner?
This differs from model to model. Some units require frequent emptying every few hours, some require infrequent emptying every few days, and some of the best home portable air conditioners evaporate utilize all of the condensates so that you do not need to drain them. Look at the specifications for your particular unit, but even the top rated air conditioning units will need to be emptied occasionally.
What electrical requirements do portable ACs have? How do they rank on energy consumption?
Generally, most top-rated portable air conditioners can use 115/120 Volt power that is typically found in homes, so no special wiring or outlets are required. Be cautious about overloading a circuit with too many devices that have high energy consumption levels. As always, take environmental factors into account and research your particular model to ensure the best portable ac unit experience. Reviews of portable air conditioners can also give you some idea of their efficiency.
Will a portable air conditioner work for multiple rooms?
It depends on the cooling power of the unit and the layout of the rooms. Portable air conditioners are designed to cool their immediate areas, so unless you circulate the flow of cold air using a fan, it will not necessarily spread down hallways and into other rooms. If spaces have a considerable amount of openness between them, a slight cooling effect might radiate into adjacent areas. If you are looking for the best air conditioners for home or best air conditioners for apartments, make sure the unit has enough power to properly cool the given space.
Which is the best portable air conditioner?
The best air conditioner will not necessarily look the same for everyone. That is the beauty in portable ac units since there is such a wide variety of models and options, there is a perfect fit for everyone. Some factors to consider when purchasing your portable ac are BTU rating, EER, condensate disposal methods (drip, partial drip, or no drip), control options, hose options, window kit specifications, and noise level. Consider carefully what will fit best with your home and lifestyle, and you will be well on your way to purchasing the best portable ac unit for you.
Where to Buy a Portable Air Conditioner
Stand up air conditioners are for sale at a large number of home appliance stores, however, if you are looking for the best place to buy an air conditioner you may want to consider searching for an inexpensive portable air conditioner online.
Online retailers such as Amazon often deeply discount their products, allowing you to easily find a great deal on the best cheap air conditioner.
Not only are there a large number of cheap portable air conditioners for sale on sites such as this, their large, easy to filter catalog allows you to quickly find just what you are searching for and provides you with plenty of information on how to buy a portable air conditioner. If you are looking for the best price portable air conditioner or the best affordable portable air conditioner, consider purchasing online.
Making the Right Decision

Whether you are searching for a large portable air conditioner or the best energy efficient portable air conditioners, there are plenty of options to choose from.
By following the information presented in this guide, finding the best portable air conditioning units should be a quick and simple process.
Consider what it is you are wanting to do with the unit, pay close attention to the details and specifications, and read portable AC reviews, then go out and purchase one of the best rated portable air conditioners that will keep you cool all summer long.