You don't have to be Einstein to understand how a tower fan works, right? The blades spin and blow out cooler air. It's simple. Or is it? As anyone who has sat in front of a blowing tower fan on a hot day and was still dripping with sweat while sticking to their leather couch knows, there is such a thing as a good tower fan and a bad tower fan. Some would even argue that there is such a thing as the best cooling fans for rooms.
Understanding tower fans can be complicated because modern tower fans are sold with what may appear to be an overwhelmingly large set of options. Some can add humidity to the room, others work as dehumidifiers, some are designed to swivel or oscillate, and others offer some form of air ionization.
Confused yet? Don't worry. If you are looking for the definitive guide on tower fans, you have come to the right place. This article will contain an unbiased expert review of some of the top tower fans on the market today. We have looked at tower fan reviews, and we have included our own personal experience.
We were able to find the best tower fan after an exhaustive trial and error process. We hope that our guide will eliminate some of the guesswork for you and make it easier for you to find the best tower fan for your family.
Why A Tower Fan?
One primary benefit of a tower fan is its size. It is able to generate a high level of airflow in a small, compact unit. It distributes air using a 90 degrees angle, and most will oscillate on a base. This allows them to be more efficient and more effective than a conventional box fan. Another benefit is their convenience.
Since they have a slight profile, they can be introduced into spaces that a traditional box fan unit could not fit into. Tower fans can be equipped with air ionization features that allow them to purify the air, giving the space that they cool a clean and fresh feeling.
Our Recommended Top 10 Tower Fans
Image
Description
Dimensions
Price
Dyson Air Multiplier AM07


** Editor's Choice - Best Tower Fan **

9.1 x 9.1 x 39.6 inches
Lasko 2551 Wind Curve with Fresh Air Ionizer


** Best Budget Tower Fan **

13 x 13 x 42 inches
Vornado 184 Whole Room Tower Air Circulator
11 x 11 x 41 Inches
Honeywell HY-023 Comfort Control Tower Fan
8.27 x 7.48 x 32.21 inches
Lasko #2554 Inch Wind Curve Fan with Remote
13 x 13 x 42.5 inches
Honeywell QuietSet Whole Room Tower Fan
10.75 x 8.23 x 42.00 inches
Honeywell Fresh Breeze Tower Fan with Remote Control, HY-048BP
10.8 x 8.2 x 32.8 inches
Seville Classics Ultra Slimline Tower Fan
11.15 x 11.6 x 40.1 inches
The Soleus Air 35″ Tower Fan
9.2 x 11.2 x 34.4 inches
Swissler SW99111 360 Oscillating Degree Tower Fan
38 x 9.5 x 7.2 inches
Top 10 Best Tower Fan Reviews – Comparison Table
1. Dyson Air Multiplier AM07 Review
** Editor's Choice – Best Tower Fan **

This unique tower fan uses patented air multiplier technology to create a dynamic and uninterrupted stream of air flow. By pushing air through an annular aperture, this tower fan is able to create a high velocity jet of air that passes over a ramp in the shape of an airfoil.
This allows the fan to push the air in a particular direction while at the same time creating a space of low pressure around and behind the fan. This, in turn, draws the warm air in the room towards the fan to be cooled. Its patented streamlined air channels minimize airflow and make it up to 60 percent quieter than traditional fans.
It is one of the best quiet fans for bedroom use. This tower fan has been engineered to use 10 percent less energy than other tower fan models. It is equipped with a sleep timer that can be set for between 15 minutes to nine hours. The remote control is magnetized and designed to fit on the unit. It is easy to clean and offers oscillation control. Also, it has no spinning blades, so it is safe
Product Details:
Dimensions: 9.1×9.1×39.6 inches
Weight: 6.3 pounds
Available Colors: White and Silver
Features: Sleep Timer, Remote Control
Dubbed a Best Oscillating Tower Fan
Review
Dyson has made a name for itself as a leader in tower fan technology. All of their fans use the air multiplier technology for powerful airflow projection. The AM07 follows this same principle. Since the device does not use circulating blades, the tower is able to provide a consistent and smooth flow of air that is not choppy or interrupted.
It has been designed with aerodynamic features that allow airflow that pass through the aperture of the fan to do so without turbulence. This makes the device a lot quieter and more energy efficient. The sleep timer lets you set the exact amount of time you want the fan to function.
It also allows you to control fan oscillation with just one touch. Since the fan does not have awkward grills for safety, it is very easy to clean. Best of all, the device comes equipped with a two year guarantee on its parts and labor.
Conclusion
This is above and beyond one of the best power fans money can buy. It is one of the most expensive products we will review, but it's unique design, safety features, energy saving options, and ability to cool a large room more than make up for the additional price.
It is great for use in the home or in the office. It is attractive and will no doubt be a topic of conversation for anyone who visits the space where this tower fan is used. For those that can afford it, this fan is well worth the money.
2. Lasko 2551 Wind Curve with Fresh Air Ionizer Review
** Best Budget Tower Fan **

If you're looking for a tower fan that is attractive, versatile, and works well in both commercial and residential settings, then you need look no further than the Wind Curve produced by Lasko. Equipped with a CARB compliant fresh air ionizer, a sleek profile, and a height of 42 inches, this device has the power and functionality to quickly cool a medium to large sized room.
It boasts refined brushed metallic accents, electronic timer, optional oscillation, and three running speeds. It has a storage space for a remote control, and it is very easy to move and store.
Product Details:
Dimensions: 13×13×42 inches
Weight: 12.1 pounds
3 Speed Oscillating Fan
Patented Few Safety Plug
Sturdy Plastic Design
Review
This is a powerful tower fan that has the capability to circulate air throughout a sizable room. It is not an air-conditioner, so it will not cool the temperature of the air.
The ionize feature removes dust and other particles from the air, but it has the downside of causing the unit to collect a lot of dust. At 42 inches tall, it can move air in a way that a traditional fan cannot, but some are put off by the size.
Conclusion
This is a moderately priced unit that provides better than expected results. It comes with a limited warranty that covers manufacturer damage that takes place within the first few months of its use. The vast majority of customers who purchased this product like it. For this reason, it has a 4 ½ star rating on Amazon.
3. Vornado 184 Whole Room Tower Air Circulator Review

The Vornado 184 Whole Room Tower fan is one of the most effective fans when it comes to distributing air throughout an entire room. It is quiet, powerful, and reasonably priced at around $120.
Its ability to circulate air is enhanced by its patented V-Flow circulation technology. The air outlets of the tower fan are uniquely contoured to allow a constant flow of air to cover a wide area without the fan needing to oscillate.
Traditional tower fans are designed to oscillate because they have a limited range of air movement. This means that a person will only experience air circulation for a few seconds at a time. V-Flow circulation allows a powerful burst of air to be distributed continuously throughout the room without interruption.
This tower fan comes equipped with four speed programmable settings, as well as programmable energy settings that allow the tower to shut off at a time of your choosing.
Product Details:
Dimensions 11×11×41 Inches
Weight: 9.7 Pounds
High-Speed: RPM 1197
Low-Speed: RPM 603
Power Cord: 6 Feet
Color: Black
Review
Thanks to its patented V-Flow technology, the Vornado can provide complete air circulation. Its powerful motor spins its fan blades at a maximum of 1197 rpm, allowing it to push air over 100 feet. It works well in a large living room, bedroom, or office space.
Conclusion
The Vornado 184 Whole Room Tower Air Circulator has a stunning design and a spiral tower that provides a constant flow of air over a wide area. It has a whisper setting that allows it to run quietly on the lowest settings.
However, many have complained that it makes a continuous humming sound when it is on the highest settings. The device does live up to its advertising since it is more than capable of circulating air and cooling a large room. It functions just as good, if not better, than the best oscillating tower fan.
4. Honeywell HY-023 Comfort Control Tower Fan Review

Built to reach the far corners of your home, the Honeywell HY – 013 Comfort Control Fan benefits from a uniquely designed oscillation feature. It comes equipped with 3 settings and has an intuitive control panel that makes it easy for the user to take advantage of its many options.
Its intuitive two hour auto off timer allows you to conserve energy, and it gives you the freedom to set the power settings in advance. The Honeywell Comfort Control Tower Fan was created to be the perfect mix between a powerful fan that provides an unparalleled cooling experience and a quiet machine that is efficient.
The portable features and sleek design of the unit make it a perfect fit for any room.
Product Details:
Dimensions: 8.27×7.48×32.21 inches
Color: White
Warranty: One Year Limited
3 Speeds with Oscillation
Auto off Timer
Electronic Controls with LED Display
Review
This is a lower-priced tower fan, coming in at just under $50. It provides consistent air circulation and is designed to function in a medium to large room. It has a sleek and attractive design, but a base that can be wobbly. It runs quiet and is light to carry.
Conclusion
If you're looking for an inexpensive tower fan that provides a lot of the same features that the more expensive models do, then the Honeywell Comfort Control Tower Fan is perfect for you. It is durable, with most reviews commenting on the fact that it functions well after multiple years of use. It's attractive and will fit in just about any room of your home or office.
5. Lasko #2554 42-Inch Wind Curve Fan with Remote Review

The 42 inch Wind Curve with Fresh Air Ionizer by Lasko is designed to be the perfect complement to a well-designed home or office. It is equipped with an elegant wood grain accent that makes it look more like a piece of furniture than an appliance. It has a high tower that is designed for maximum air delivery.
It comes equipped with a remote control that allows you to manipulate its features from anywhere in the room. Its electronic timer, optional oscillation, remote control storage area, and fresh air ionizer option work together to make this one of the best tower fans that Lasko produces.
Its sleek design means that it can fit in any part of the home or office, and it's easy carry handle and lightweight makes moving it a cinch.
Product Details:
Multi-function Remote Control
3 Quiet Speed Settings
Electronic Auto Shut off
Patented Fused Safety Plug
Review
This is a great tower fan that has received rave reviews on Amazon. In addition to its attractive appearance, the fan is able to provide a steady burst of cold air, and it can circulate air through a medium to large sized room. It has a multi-function remote control, a fused safety plug, and an electronic timer, which makes it a safe, versatile option.
Conclusion
This is a moderately priced fan that has the same functionality as some of the more expensive models. It is made by a company that has a good reputation for building quality tower fans.
It's well-built and has an attractive design that allows it to fit in perfectly in a well decorated home or an elegant office. While it is not an air conditioner, it does a good job at cooling the air and creating air circulation.
6. Honeywell QuietSet Whole Room Tower Fan Review

Taking advantage of the unique QuietSet technology, the Honeywell QuietSet Whole Room tower fan puts users in control of their room's temperature by providing them with 8 different speed settings. This tower fan allows you to have all of the options that a more expensive, bulkier fan has without the noise and frustration.
It has a sleek and elegant design that is perfect for medium to large sized rooms. It is energy efficient, providing up to a 20 percent reduction in heating and cooling bills. For individuals who do not want to hear fan noise when they sleep, this unit comes equipped with a sleep mode.
For those who like a little background noise, the white noise setting is perfect. It has a remote control, digital thermostat, and an electronic auto shutdown timer.
Product Details:
Dimensions: 10.75×8.23×42.00 inches
Adjustable Thermostat With Remote Control
Digital Display
8 Speeds with Levels of Quiet Control
Color: Black
1 Year Limited Warranty
Review
On most appliances, extra bells and whistles are annoying, boost the price, and do not make much of a difference in the quality of the product. This is not the case with the Honeywell QuietSet tower fan. All of the extra settings, including the 8 speeds on this fan, add to the product's usability.
It is one of the top tower fans money can buy. The option to oscillate the fan or have it stand still, the option to have it run in a silent sleep mode or create white noise, and the option to have it turn off or on when the room reaches a set temperature are amazing.
Conclusion
This is definitely one of the best tower fans on the market. The tower fan reviews on Amazon for this product are overwhelmingly positive. At around $75, this is a moderately priced unit, yet it offers many features that even the most expensive models on this list cannot match. It is definitely an amazing buy for the money.
7. Honeywell Fresh Breeze Tower Fan with Remote Control, HY-048BP Review

The Honeywell Fresh Breeze is a tower fan that most people can afford. It is designed to provide a gentle, yet cool breeze and can cover small to medium sized rooms. It is perfect for use in a den or a bedroom, but it is not designed with the power to cool large rooms efficiently.
It is equipped with a lot of the features that more expensive models have, including an ionization feature and an easy to clean filter that helps remove pollen and other particulates from the air. The fan is adjustable and can be set at either 32 or 40 inches.
It is equipped with 3 speeds, or it can be put on a natural airflow setting that will vary the speed of the air that circulates through the room. It has a 12 hour timer that can be set to turn off at hourly increments. It has a 5 year warranty.
Product Details:
32 Inch or 40 Inch Height Settings
Elegant Chrome Design
Built in Ionizer
Large LED Display
Programmable Thermostat
Remote Control with Flashlight
Review
This is a multi-featured tower fan that has moderate air purification features. Its adjustable height allows it to blow air over a higher surface. If you are not careful when you assemble this model, you may accidentally break it. The fan has 3 speeds that can be controlled by a functional, yet oddly shaped remote control. The Honeywell Fresh Breeze is equipped with a 5 year warranty.
Conclusion
At around $70, the Honeywell Fresh Breeze is great for someone who is looking for a fan that comes with a lot of features but is not expensive. It's adjustable height, temperature control, and ionizer make this a versatile fan that you will get a lot of use from.
8. Seville Classics Ultra Slimline Tower Fan Review

This model's popularity led to it being sold out on both Amazon and from Seville's website. It is one of the top tower fans money can buy. One of the reasons for its popularity is because it has the ability to circulate more air than other models of a similar size and price range. It is compact and has a stable design that makes it difficult to tip over.
It is extremely quiet, putting out only 67 decibels on its highest setting. Unlike most traditional tower fans, the Seville Classics Ultra Slimline is designed with 4 speeds, the lowest of which is named eco-power and is an energy-saving setting. It has an LED remote with batteries and an auto shut off timer that can be set for between 30 minutes to 7 ½ hour.
Product Details:
Dimensions: 11.15×11.6×40.1 inches
4 speeds
Energy Saving Settings
Optional Oscillation
Remote Control
Auto Shut off Timer
Review
This was unquestionably the most powerful fan we looked at. It has a solidly built tower, and it is equipped with many convenient features. It's slim footprint means that you can use it in any room in your home or office without taking up excessive real estate. It's oscillation feature makes it easy to share the breeze with multiple people in the same room.
Conclusion
This unit is one of the more expensive models that we reviewed, but this is definitely a case of getting what you pay for. It is extremely powerful, unbelievably quiet, and has the ability to cool and move high volumes of air in an efficient way.
9. The Soleus Air 35″ Tower Fan Review

The Soleus Air 35″ tower fan is perfect for individuals who are looking for a sleek and compact fan that can circulate air in a small to medium space. It has 3 speeds and the option to oscillate. One of the unique features of this fan is its wind settings. When these are activated, they mimic a cool outdoor breeze.
The popularity of this model is seen in that it is one of the best-selling small oscillating fans on Amazon at this time. There is an auto shut off timer that can be set from anywhere from 30 minutes to 7 hours. The unit comes with a remote control, and the manual control panel on the unit has LED indicator lights.
Product Details:
Dimensions: 9.2×11.2×34.4 inches
Weight: 8.4 pounds
3 Fan Speeds
Side Gliding Oscillation
Intuitive Remote Control
Auto Shut off Feature
Review
One of the most inviting things about the Soleus Air 35″ Tower Fan is the options you get for a fan of this price. It is listed at under $100 and has many of the features of much more expensive models.
It has a small footprint, so storing the unit is not an issue. Ninety degrees of oscillation provides good air distribution. It does require "simple" assembly. It runs quietly and has been compared to a reasonably loud refrigerator when it is on its highest setting.
Conclusion
While not a top of the line model, the Soleus Air 35″ Tower Fan with Remote Control will provide adequate cooling for a smaller home or office space. The oscillating grills on the unit move smoothly, yet the unit lacks the overall power that other units of this size have.
10. Swissler SW99111 360 Oscillating Degree Tower Fan Review

This tower fan has a 3 speed setting that offers quiet yet powerful customized airflow. Additionally, it comes with 3 programmed patterns of airflow, one designed to engender relaxation, another for maximum comfort, and another to help you sleep. A special feature of this model is its 360 degree complete oscillation.
This feature allows the unit to provide complete air circulation in a room. It is equipped with 200 micro blades that have been uniquely crafted to reduce noise. The fan's unique bank of features can be operated manually via the control panel on the unit or by a remote control that has a extended range.
The unit is assembled by hand, but only requires 3 screws. It has an auto shut off timer that can be programmed in increments of 30 minutes for a maximum time of 8 hours. It's LED display clearly shows different fan modes and room temperature.
Product Details:
Dimensions: 38×9.5×7.2 inches
Shipping Weight: 10.2 pounds
Extended Range of Control
8 Hour Programmable Timer
360 Degree Oscillation
3 Speed Settings
Review
This tower fan is designed for customized airflow. Specialized features allow you to adjust fan speed and airflow to improve relaxation and sleep. It is very quiet and has a surprisingly high air velocity. The remote control is designed to be used from an extended range and offers the same functionality that the manual controls do.
Conclusion
This is a unique tower fan that is designed more for personalization than it is for overwhelming power. It will do an adequate job of cooling a small to medium sized room. It is best suited for use in a bedroom while sleeping.
What Features Should You Look for in a Tower Fan?
There are a lot of good tower fans available in retailers and online. They all have their own bells and whistles that make them stand out from each other. However, according to tower fan reviews online and from our own personal experience, there are some features that are a must-have in a good tower fan.
Three Speed Oscillating Tower:
A tower fan is only as good as the space that it can cool. The larger the space, the more power of air circulation you want your tower fan to have. When tower fans oscillate, they can distribute the air over large areas of space.
35 – 42 inches tall:
The height of the fan allows it to cool a wider range. The larger the area you want to cool, the taller the fan should be.
Energy-Saving Timer:
People are rightly concerned about using products that are environmentally friendly and that minimize their footprint on the environment. They are also interested in saving money on their energy bill every month. A fan with programmable functions that include auto shut off save energy and resources.
Quiet: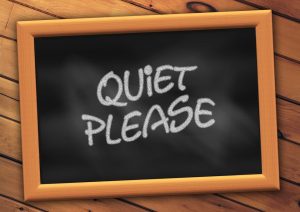 Most tower fans, like the Lasko 2551 Wind Curve Platinum Tower Fan, are designed to get rid of unnecessary noise while at the same time distributing large amounts of air. Their unique design allows them to distribute the air in multiple levels of the room. A conventional fan is confined to distributing air in a small area and is a lot noisier. Most people want quiet fans for bedroom use.
Easy to Store:
Having a powerful fan is great, but if it is ugly and it is difficult to store, it may not be something you want in your living space. Tower fans have evolved into their thin shape to provide a large quality of cool air in the most compact manner possible.
Easy to Operate:
Tower fans that can be easily operated, be it manually or by remote control, are user-friendly. As we mentioned, modern tower fans come with a wide array of programmable options. However, if you do not understand how to program the fan, or if it does not have an intuitive layout, all of the additional features are worthless. When choosing a fan, find one that is easy to operate.
Filtration:
If the tower fan can double as an air filter, it is good to find out what type of filter it has. Can the filters be cleaned and replaced, or do you need to buy a new filter when the current one gets dirty? Does it use ionization?
Material:
Most tower fans are made with either metal or plastic enclosures. Metal is the sturdiest option, but it may make the unit heavier. Plastic, though often durable, will have a shorter lifespan than its metal counterpart.
Safety:
How wide are the spaces in the grate that covers the fan? If it's too large, it could pose a safety risk for your children. In addition to safety concerns, an awkwardly designed grate will make the fan hard to clean.
What Is the Quietest Tower Fan for Bedroom Use?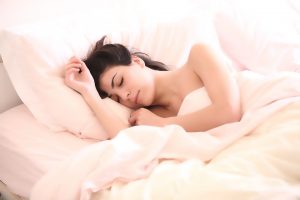 This is the most common question we have been asked. The reason for this is that laying on a hotbed with a bunch of stagnant air around you is the worst way to spend the night. At the same time, having a powerful, yet noisy fan that prevents you from sleeping is frustrating. For many people, the perfect fan is one that can produce consistent air circulation in a quiet way.
As you have seen, a lot of the tower fans that we have reviewed feature whisper technology. Some of them are more effective at producing constant powerful bursts of air in a silent manager than others. However, in our review, it became clear that there was one product that stood out far and above the rest. It was the Dyson AM07.
This is the most expensive fan that we reviewed, but it is also the fan with the most unique design and unparalleled ability to provide a consistent flow of cold air while producing little to no noise. Here are some of the things that make this fan stand out to us.
Why We Like the Dyson AM07
When you use a tower fan, you want it to be simple to operate and still have a lot of features. The problem with the majority of tower fans out there is that they only have 3 settings, be it high, medium, or low. The Dyson tower fan is completely different. Its speed control is more like a dimmer switch. It lets you make minute adjustments to the speed of the airflow by turning the knob. This means that you can adjust the speed until it is exactly where you need it to be to get a good night's sleep.
Something else that we like about this fan is that its remote control is magnetic and can be stuck on the side of the unit. Let's face it, remote controls are a pain to keep track of. However, with this unit, it is difficult to lose the remote.
This tower fan is equipped with an automatic shut off timer that you can set at 15-minute increments going all the way up to 8 hours. This is another awesome option because it means that you don't have to get up in the middle of the night and turn the fan off when the temperature drops and now it's too cold.
The Dyson AM07 is unquestionably the safest fan you could ever buy. This is because it does not have any blades. You can literally stick your hand all the way through the loop of the fan and all you will feel is air as it glides across your arm. Since it does not have a blade, it is easy to clean this tower fan by simply wiping it down. That's all you need to do.
How This Fan Is Designed
As we mentioned, the Dyson AM07 has a look that is different from all other tower fans. It is a departure from traditional bladed tower fans. This means that it is able to create an airflow that feels different than what conventional tower fans create. This is because the air is not being chopped by blades as it is being pushed forward. So the airflow is smooth, constant, relaxing, and even sleep-inducing.
To be fair, this tower fan does not run completely silent. Yet it is drastically quieter than any of the tower fans we've tested. At its highest setting, it will have a decibel rating of 64 DBA. That's incredible, especially when you think about the fact that this fan can move 1271 cubic feet of air per minute. That's twice as much as traditional tower fans produce.
This is a light, oscillating tower fan that weighs 6.3 pounds. It has a 6.5-foot electrical cable, which means you can put the fan wherever you need it in your room.
Not only does this unit look attractive, but it provides cooling and air circulation that cannot be compared to traditional tower fans. It is unbelievably quiet and produces a consistent airflow that is conducive to a good night's sleep.
It's Decision Time
We have striven to present you with an accurate, unbiased picture of the various tower fans on the market. We have compiled information from multiple tower fan reviews as well as our own experience. As you can see, while all tower fans offer similar features, some are able to provide those features in a more cost-efficient, powerful, and convenient way than others.


When you invest in a tower fan, you are investing in the comfort of your home. You are investing in the health of your family, and you are investing in your emotional and mental well-being. For this reason, getting the best tower fan is of paramount importance.
While price is not the determining factor in selecting a good tower fan, it is also true that you will get what you pay for. For example, the Dyson AM07 model is the most expensive model that we reviewed and yet it is also the model that provides the most innovative, consistent, reliable, quiet air circulation. It is an investment, but it is one that will pay dividends for many years.
So, did you see a model that you felt was right for your home or office? All the models that we have reviewed are available for purchase online either by the retailer or at online stores like Amazon. There is really no excuse for dealing with excessive heat in your home or office anymore. The sooner you buy a tower fan, the sooner you will be able to enjoy working or living in a cool space.
Click here to check out some of the Best Tower Fans Available on Amazon.com